Tuesday, April 19, 2016
Page 1
Services Set for Thursday for Richard Mosk, Retired Court of Appeal Justice
By a MetNews Staff Writer
Services will be held Thursday for Richard M. Mosk, who died Sunday, 18 days after announcing his retirement from Div. Five of this district's Court of Appeal.
He was 76.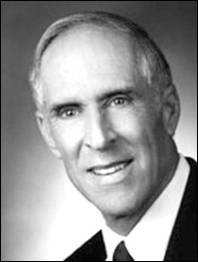 RICHARD M. MOSK
1939-2016
The state judicial branch said in a release that Mosk had died after a brief illness.
Chief Justice Tani G. Cantil-Sakauye commented:
"Justice Mosk worked on the Warren Commission, chaired the Motion Picture Association rating system, sat on the Iran–U.S. Claims Tribunal at The Hague, as well as, serving as a Court of Appeal justice. He had friendships and acquaintances with presidents, governors, and ambassadors. Not too long ago, Justice Mosk served as a justice pro tempore on the Supreme Court. He was a pleasure to work with—he possessed a keen intellect and I found him to be humble and modest. Like his father, Supreme Court Justice Stanley Mosk, Justice Richard Mosk leaves a powerful legacy to California's jurisprudence."
Mosk, a graduate of Stanford University and Harvard Law School, was a member of the staff of the President's Commission on the Assassination of President Kennedy, better known as the Warren Commission, and a law clerk to since-deceased state Supreme Court Justice Mathew O. Tobriner.
He served on active duty in the air police unit of the California Air National Guard and as an officer in the United States Naval Reserve.
He was a commercial litigator in Los Angeles from 1965 to 2000, first with Mitchell, Silverberg & Knupp and then as a name partner in Sanders, Barnet, Goldman, Simons & Mosk.
He served on the Iran-U.S. Claims Tribunal by appointment of then-President Ronald Reagan from 1981 to 1984, and returned to the panel in 1997 by appointment of then-President Bill Clinton. He also served as an arbitrator and mediator in various types of disputes before then-Gov. Gray Davis named him to the Court of Appeal in 2001.
In 1975, he took an eight-month leave from his firm to serve as a deputy federal public defender. He said he did so at the invitation of then-Federal Public Defender John Van de Kamp, later the state attorney general and president of the State Bar.
He was a member of the Independent Commission on The Los Angeles Police Department, better known as the Christopher Commission, Los Angeles City-County Board of Inquiry on Brush Fires, Los Angeles County Commission on Judicial Procedures, Board of Trustees of Los Angeles County Law Library, Board of Directors of the California Museum of Science and Industry, Board of Directors of Town Hall California, and Stanford Athletic Board.
Among the members of the bench and bar paying tribute yesterday was Court of Appeal Presiding Justice Arthur Gilbert of Div. Six, who said Mosk was "a dear friend of mine, an outstanding justice whose opinions reflected his great intellect and deep compassion."
Div. Five colleague Sandy Kriegler said he appreciated Mosk's willingness, as one of the justices on the court who had not been a trial judge, to "drop by my chambers and ask, 'How would you handle this issue if you were the trial judge?'" The two "shared countless conversations about college athletics, generally about his persistent argument that his beloved Stanford University was a national power in all the major sports," Kriegler said, adding: "Those conversations will be missed."
Justice Richard Aldrich of Div. Three, in a statement released by the court, recalled his involvement in a lunch group with Mosk and since-deceased Justice Walter Croskey of his division
"Richard was always well-informed and articulate in his beliefs and opinions," Aldrich recalled. "I think back with fondness on the memory of Walter and Richard debating political issues of the day. I will recall those days as some of my most cherished experiences on the Court."
Los Angeles attorney E. Randol Schoenberg, in a Facebook post, noted Mosk's friendship with his father, retired Los Angeles Superior Court Judge Ronald Schoenberg, and his role in preserving the legacy of the attorney's grandfather, composer Arnold Schoenberg.
"Richard and I worked together very closely on the lawsuit my family had to bring against USC to protect the Schoenberg Archives," he wrote. "Thanks to his guidance, we obtained two temporary restraining orders and two preliminary injunctions against the University before they finally agreed to settle and allow the archives to be transferred to another institution (now the Arnold Schönberg Center in Vienna). Richard was a unique personality, always with a sense of justice, wisdom and humor, and the acumen to give the right advice for the right outcome."
He is survived by wife Sandra Mosk, an educational therapist, daughter Julie Morris, a psychologist, son Matthew Mosk, an Emmy award winning television producer and investigative journalist, and his grandchildren.
Thursday's services are scheduled for 1:00 p.m. at Hillside Memorial Park, 6001 West Centinela Avenue, Los Angeles CA 90045.
Copyright 2016, Metropolitan News Company