Thursday, March 31, 2016
Page 1
Justice Richard Mosk to Retire From Court of Appeal
By a MetNews Staff Writer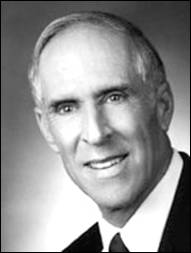 RICHARD M. MOSK
Court of Appeal Justice
Court of Appeal Justice Richard Mosk of this districtís Div. Five announced yesterday, at an oral argument session, that he is retiring from the court.
Mosk, who was appointed to the appeals panel in 2001, had previously served as a judge of the Iran-U.S. Claims Tribunal at The Hague in 1981-84 and 1997-2001, and as a substitute judge of the tribunal in 1984-1997.
He was a member of the staff of the Warren Commission, which investigated the assassination of President John F. Kennedy, and was a clerk to California Supreme Court Justice Mathew Tobriner (now deceased).
The jurist is the son of the late Stanley Mosk, who had served as a justice of the California Supreme Court and, before that, as state attorney general.
The retiring justice, who is 76, received his law degree, cum laude, from Harvard Law School.
Copyright 2016, Metropolitan News Company