Friday, June 3, 2016
Page 1
Mallano Denounces CJA-Brown Administration Accord
Says Interest on Judgment for Back Pay for Judges, in Class Action He Headed, Would Be Slashed From 10 Percent to About .5 Percent, If Lawmakers Adopt Proposed Measure
By ROGER M. GRACE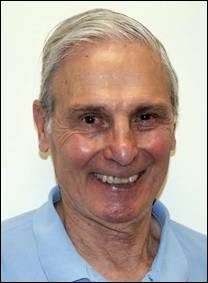 ROBERT M. MALLANO
Retired Court of Appeal Presiding Justice
Retired Court of Appeal Presiding Justice Robert M. Mallano—lead plaintiff in a class action that resulted in a judgment in favor of sitting and retired judges and justices for back pay amounting to a total of about $16 million—yesterday cried foul over a deal between the California Judges Association and the administration of Gov. Jerry Brown under which interest owed on the judgment would be slashed to a half percent.
Effectuation of the agreement would require legislative action.
The interest on the judgment, awarded at 10 percent, now amounts to about $5,000 per recipient, Mallano told the MetNews, insisting that no lesser sum should be paid.
His lawsuit was predicated on the contention that the state, since 2008, has failed to comply with Government Code §68203, which provides for automatic pay raises for judges based on "the average percentage salary increase" of other state employees. In determining the average increase, the state included in the equation furloughs and voluntary leaves—which Mallano insisted was contrary to the wording of the statute.
Last Dec. 16, Los Angeles Superior Court Judge Elihu Berle found that Mallano was right, ruling in favor of a class of more than 1,600 active judges and justices and at least 1,800 judicial retirees.
Although the back-pay amounts vary according to when a judge joined the bench and, with respect retireees, left it, Mallano said the average award to a sitting superior court judge would be $10,018, and that sitting Court of Appeal justices would, at an average, receive $11,464.
The case, Mallano v. Chang, is on appeal.
Deal Reached
Under the accord, reached last month, the Brown Administration will not seek the repeal of Government Code Section 68203. In return, the CJA won't oppose a trailer bill to the 2016-17 State Budget Bill providing that "average pay" will take into account dimunution or elimination of salaries through furloughs or leaves.
What has drawn Mallano's ire is a provision in the trailer bill that interest on unpaid salaries or retirement benefits will be limited, in the case of former or present members of the judiciary, to "the rate of interest accrued on moneys in the state's Pooled Money Investment Account."
Mallano—who led this district's Div. One prior to his retirement Feb. 28, 2014, and earlier served as a Los Angeles Superior Court presiding judge—said that passage of the bill, if not judicially invalidated, would mean that interest would plummet nearly to nil, noting that as of August, the state account was paying a half of one percent.
State Constitution
Art. XV of the California Constitution provides:
"The rate of interest upon a judgment rendered in any court of this state shall be set by the Legislature at not more than 10 percent per annum."
The Legislature has set the amount at 10 percent, in Code of Civil Procedure §685.010.
If the measure agreed to by the CJA is enacted, Mallano said, interest on judgments for back pay would be limited for judges and justices, and not any other state employees. He commented that what the Legislature would be telling jurists is:
"We're not going to give you what any other litigant would receive."
He continued:
"Is there a rational basis for singling out judges? I don't think there is."
Mallano said his attorneys will argue, if the limitation is signed into law, that interest at 10 percent is vested in the class members.
He noted that the tying of judicial salaries to those of other state employees harks to 1980 "Brown-sponsored" legislation. The retired jurist said judges should be able to secure what is theirs under the law "without being punished for it."
'Second Class Citizens'
Mallano charged that under the CJA-Brown Administration pact—which he said is "presented as a done deal"—judges are relegated to the role of "second class citizens."
He remarked that judges need to "stand up" for their rights, asserting that "anybody who would submit to this humilation is gutless."
The former presiding justice pointed out that with massive layoffs for budgetary reasons in 2009-10, and court employees who remained being forced to take furlough days, "80 percent of the judges in the state voluntarily took a pay cut of 4.60 percent." He noted that he was among them.
The litigation, he declared, is not over money, but over "principle."
Los Angeles Superior Court Judge Eric C. Taylor, president of the CJA, could not be reached for comment late yesterday afternoon. He said in an May 20 email to CJA members:
"Left intact, Section 68203 will continue to greatly benefit the judiciary, near and long term, with anticipated collective bargaining increases. Repealed, Section 68203 would be a devastating loss to all bench officers and to the integrity of the courts."
Copyright 2016, Metropolitan News Company