Tuesday, June 14, 2016
Page 1
Michael Meyer Chosen LACBA President-Elect
Candidates Backed by Council of Sections Sweep Contested Races
By KENNETH OFGANG, Staff Writer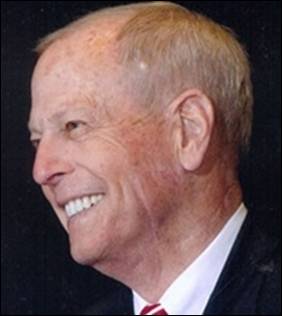 MICHAEL E. MEYER
LACBA Incoming President-Elect
Michael E. Meyer has been elected president-elect of the Los Angeles County Bar Association, winning the first contested balloting for that office in 25 years, according to official results released yesterday.
Meyer, a real estate attorney who is a former assistant vice president of LACBA and chairs the Los Angeles offices of DLA Piper, defeated Michael K. Lindsey, a corporate and transactional lawyer at Steinbrecher & Span. Vote totals were not released.
Meyer headed a slate of candidates backed by the recently formed Council of Sections, all of whose candidates were elected. The council has been critical of current leadership, accusing the association of recklessness in its handling of its finances, and of running roughshod over the sections and failing to respect their traditional autonomy.
Meyer said he and his running mates will "move to govern in a positive way" after they take office July 1, he said. "I don't want to hang anybody."
'Reform' Slate
The formation of the Council of Sections, and its backing of the "reform" slate, was an outgrowth of criticism of current leadership including the bar's top two staff executives, Executive Director Sally Suchil and General Counsel W. Clark Brown.
Meyer said he hoped to work with the staff, as well as with incoming President Margaret Stevens and the holdover trustees, in addressing issues that the board needs to face.
"I've learned to disagree without being disagreeable," he told the MetNews. "I'm willing to look at everything with a fresh set of eyes."
His major priority, he said, will be to insure that the organization remains "fiscally viable," and put out an olive branch.
"Everybody on the existing board actually tried to do the right thing," he said. "If something doesn't work, we'll just have to correct it."
As for the possibility of personnel changes, he commented:
"We'll have to look at everybody with a fresh set of eyes. I intend to give everybody a fresh look, and I expect to work [well] with them. If not, we'll make changes."
He added that he would "be very disappointed" if consensus can't be reached on most issues, and pronounced himself "cautiously optimistic" that the board and staff would work together harmoniously and find solutions to much of what ails the association.
Meyer's Ascension
Meyer becomes LACBA's second-in-command on July 1, and automatically moves up to the presidency a year later.
Lindsey said he respects the incoming slate of officers.
"I've known these guys for a long time," he commented. "I think they'll probably carry the organization forward in a great direction."
He did lament that "a lot of incorrect information" about the group's finances was disseminated during the campaign, "but I think [the new leadership] will get to the bottom of it," he said.
Stevens said in a statement:
"I congratulate all of the elected candidates. I'm grateful for their desire to serve as LACBA leaders, and I look forward to working with each of them for the benefit of LACBA."
The senior vice president for the 2016-2017 term will be Philip H. Lam, intellectual property counsel to Los Angeles City Attorney Michael Feuer. He defeated David K. Reinert, a deputy district attorney and the current vice president.
Tamila Jensen, a sole practitioner and former San Fernando Valley Bar Association president defeated Annaluisa Padilla, an immigration attorney, for the post now held by Reinert.
Members elected council-backed candidates Bradley Pauley, chairman of the Appellate Courts Section, and Ronald Brot, who chairs the Family Law Section, as at-large trustees. Also elected was litigator Diana K. Rodgers, who was a Nominating Committee choice.
Defeated were James "Jim" P. Clark and Miguel Tomas Espinoza. The Council of Sections did not have a full slate because Bankruptcy Judge Sheri Bluebond withdrew amid ethical concerns regarding her involvement in a contested election.
Elected to represent sections were John F. Hartigan and Marc L. Sallus—both of whom were Nominating Committee choices also endorsed by the council—and William L. Winslow. Nominating Committee choice Roxanne Wilson was defeated.
Elected to represent affiliated bar associations were Angela Reddock, a Nominating Committee selection, and Richard Lewis and Edwin Summers, who were nominated by petition. The third council-backed candidate, Kelly Ryan, was found to be ineligible and disqualified from running.
Defeated were Oscar Rene Gutierrez and Princeton H. Kim
Copyright 2016, Metropolitan News Company