Tuesday, March 15, 2016
Page 8
JUDICIAL ELECTIONS: Los Angeles Superior Court Office No. 165
Deputy Public Defender Challenges Judge in Whose Courtroom She Worked
By ROGER M. GRACE, Editor
Deputy Public Defender Tami Warren was a calendar deputy in the courtroom of Los Angeles Superior Court Judge Kathryn A. Solorzano. That assignment ended after Warren took out and filed a declaration of intent to run for Solorzano's seat, on Feb. 9. The challenger won't say why she's opposing Solorzano. Warren, who was admitted to practice in 2003, has an undergraduate degree from Texas A&M and a law degree from the University of West Los Angeles School of Law. She was in civil practice for two years before assuming her present post. Solorzano gained her admission in 1990, becoming a deputy district attorney, and holding that position until her appointment to the bench in 2007. Her undergraduate degree is from UCLA and her law degree was earned at Loyola. Solorzano's ballot designation is "Superior Court Judge" and Warren's is "Court Appointed Counsel."
Jurist Works Hard, Characterized as an 'Ideal Judge'
Los Angeles Superior Court Judge Kathryn Ann Solorzano draws high marks from colleagues, prosecutors and defense lawyers, presaging a broad-based effort within the legal community to turn back a challenge to the judge mounted by a deputy public defender.
The site judge of the Airport Courthouse, where Solorzano sits, is Mark Windham. He describes Solorzano as a "tremendously skilled and thoughtful judge," who is "very hard working," "knowledgeable," and who "researches her decisions."
He terms her "an ideal judge"
Windham asserts, flatly:
"There is no legitimate basis to challenge Judge Solorzano."
Judge Lauren Weis Birnstein, a former deputy district attorney, has known the challenged judge since Solorzano was a clerk trainee in the District Attorney's office in 1989. She later saw Solorzano in court, trying cases, and says she was "an exceptional trial attorney," one who was entrusted with "major cases."
Birnstein credits her colleague with being "one of the fairest judges that I know." She also says Solorzano is "one of the smartest judges on the bench," relating:
"I go to her. We discuss cases—I see how smart she is."
She notes:
"Her car is still in the parking lot when I leave at 5:00."
Judge Gregory Dohi remarks:
"I have known Judge Solorzano for well over a decade. She is a highly capable and conscientious judge and a fine person. I endorse her wholeheartedly."
Judge Yvette Verastegui says she appeared before Solorzano as a criminal defense attorney and found her "extremely fair," as well as being "courteous and conscientious." She strives "to get the right result," Verastegui remarks.
"As a colleague," the 2010 appointee relates, "I often go to her with questions."
Echoing what others mention, she says the jurist "works extremely hard," and comments:
"I'm so surprised that anyone would challenge her."
Judge Stephen Marcus offers this perception:
"I think the Judge Solorzano is an outstanding judge. I had to decide a 995 motion in a complicated white collar case and I reviewed a 4 or 5 day preliminary hearing transcript which had been handled by Judge Solorzano. I was very impressed with her legal rulings and told her so after the case had been completed in my court. She has a reputation among her colleagues as a hard working judge who is knowledgeable about the law."
One judge declares, flatly:
"She's the best judge at the Airport Courthouse."
Attorneys' Perceptions
Deputy District Attorney Richard Doyle, who heads DA operations at that courthouse, says that Solorzano, whom he supervised, "was an excellent deputy district attorney and she's become a fine judge, as well."
He adds:
"She is very thorough. She reads all the cases that are presented.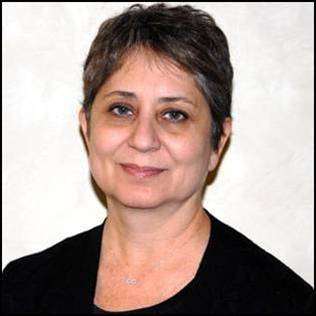 SOLORZANO
"She takes her job extremely seriously."
Doyle notes that his office is sometimes disappointed by her rulings, but says the rulings are always reasoned and are explained.
"If we don't agree," he says, "at least we understand."
Nan Whitfield, who has been a deputy public defender for 28 years, says that she and Solorzano "tried cases against each other" when Solorzano was a deputy district attorney and, though adversaries, became friends.
"I have never found someone who is so conscientious, so ethical," she says.
The defense lawyer recounts that on one occasion, Solorzano came across some exculpatory evidence during a weekend. "She tracked down my home number," which was unlisted, to tell her of the evidence, Whitfield relates.
"The minute she got it, she wanted me to know," she says, noting she was "impressed by that."
In trying a case as a lawyer, Solorzano was "so, classy, so ethical, so fair," the lawyer proclaims, adding that she demonstrates the same traits on the bench.
Some deputies in her office see Solorzano as being "slow" in reaching decisions, Whitfield acknowledges, but says that her own view is that the judge is "deliberative," taking whatever time it takes to avoid error.
One attorney who has appeared before Solorzano remarks:
"She takes a lot of time coming to her decisions. She makes an extremely good record….
"She gets frustrated with attorneys who perhaps give the appearance of being unhappy with a ruling—though she has not made it yet. They perhaps roll their eyes or…scowl—and she's known to berate them for doing that.
"She is, on the other hand, what you might call a trooper. She has probably tried more cases than any other judge at the Airport [Courthouse]. Whenever there's a need to find a home for a trial, she's the last one to say, 'I can't take it.'
"She has been doing back-to-back trials for the last six months.' "
Veteran criminal defense lawyer Richard Hirsch remembers that Solorzano was "a superb deputy district attorney." He says she was "fair, thoughtful."
As a judge, he observes, she treats everyone in her courtroom "fairly and courteously." Hirsch adds:
"She's an excellent judge and I can't understand why anyone would challenge her."
Website Postings
The website known as The Robing Room bears these favorable postings, pre-dating the election challenge:
"Judge Solorzano is knowledgeable, evenhanded, and open to listen to arguments from both sides. Win or lose, I am always confident the decisions she makes will be fair and rational." (12/19/2012).
"Judge Kathryn Solorzano is an intelligent and skilled judge with many years of experience. She is very professional and can joke around when appropriate a well. She is an excellent role model for our community!" (private practitioner, 1/13/12).
There is also this negative review:
"Not necessarily a bad person, but just awful as a judge. I had a case in which I filed 100 pages of motions—she refused to read them prior to the start of the hearing—somehow she thought motions were a delaying tactic. Just awful." (Criminal Defense Lawyer, 7/16/2011).
"That was years back," Solorzano says, declaring that she does not remember who the lawyer was. She continues:
"I recall that when I received a case, the site judge would say, 'I'm sending up lawyers in 30 minutes.'
"That doesn't mean I'm not going the read the 100 pages. It just means that I'm going to begin jury selection before I read the 100 pages."
Not 'Someone Special'
The judge says she does not have lawyers stand when she enters the courtroom.
"I don't want to give the impression from the beginning that I'm someone special," she explains.
With respect to temperament, Solorzano, 54, says:
"I'm not predisposed to being mean or impatient with anyone. But I do find that 'no' is not 'no,' and so I find myself, at some point, cutting off argument, and having to repeat that more than once."
Most of the time, she says, lawyers do not "cross the line, but every now and then they do, and when they do, I'm very direct about that."
The judge, who is represented by campaign consultant David Gould, says she is receiving generous campaign donations from friends and relatives.
She expresses confidence in Gould's prowess in running campaigns, confessing the she is "not a sophisticated person" politically, and is "the most reluctant candidate in the world."
Solorzano, a Democrat who was appointed to her post in 2007 by Republican Gov. Arnold Schwarzenegger, says:
"I wouldn't have run for judge. I don't have the personality for that."
Declaring herself to be an introvert, she says:
"I do my job under the radar. I don't try to take a leadership role."
Her goal, she says, is impartiality.
"I really ask a lot of questions to ferret out whether a juror is going to be fair or not," she says. "I'm looking for a sense of neutrality—and I embody that neutrality.
"That's the tone I'm setting in the courtroom."
She won't talk about her opponent, except to say:
"She's not more qualified to do my job than I am."

TAMI L. WARREN
Challenger's Motives, Temperament Are Questioned
Why did Deputy Public Defender Tami L. Warren target Los Angeles Superior Court Judge Kathryn Ann Solorzano by running against her?
Warren won't say.
There are various versions as to what immediately precipitated the move.
Deputy Public Defender Nan Whitfield, who is stationed at the Airport Courthouse where Warren works, reports that the challenge was a "knee-jerk reaction" by the candidate to supposed affronts.
She recounts that Warren told her the judge "was being mean to her," Whitfield advises.
There are reports that Solorzano occasionally had to call Warren to the sidebar to let her know that she was behaving unprofessionally.
"She took offense at that," Whitfield says.
It is a "retaliatory" challenge, she declares, and remarks:
"I think that's immature."
She declares that "Tami Warren cannot say Kathryn Solorzano ever treated any of [her] clients unfairly."
The defense lawyer notes that Warren is "a black female." So is she. Whitfield reflects:
"I'm certain I would be disappointed if she were a judge. She's not ready."
Whitfield goes on to say:
"Not only does she not have the judicial temperament, she doesn't have the experience."
No retorts from Warren appear here. She did not accept an invitation to be interviewed.
She did say in a March 8 email to the MetNews, in which she reports that she had just filed her nominating papers:
"I believe I'm a very viable candidate for this position and I look forward to a fair, clean race. I have no desire to engage in any mudslinging. It's not who I am."
There were no responses to emails sent to deputy public defenders at the Airport Courthouse seeking comment.
'Disservice' to Clients
As Los Angeles Superior Court Judge Lauren Weis Birnstein sees it, Warren "most likely has no chance against a sitting judge." She suggests that Warren, by running, is "really doing a disservice" to those she represents because she is now, by virtue of Solorzano's recusal, "out of a court where her clients get a fair shot."
Warren's supervisor, Joan M. Croker—who describes Warren as "one of my people"—at first defends Warren's decision to challenge the incumbent by saying that "anybody can file and run" who meets the qualifications for the office (10 years of membership in the State Bar), and responds to a query as to whether the deputy has the competence to be a judge by saying:
"I think so. I hope so."
Her support of Warren quickly swells, however, as questioning progresses, with Croker asserting that the deputy would warrant a "well qualified" or "exceptionally well qualified" rating in any category on a questionnaire. Those are the top two ratings out of the four used by the Los Angeles County Bar Association.
Croker's counterpart in the District Attorney's Office, Richard Doyle, acknowledges that Warren is a "veteran public defender," but adds:
"I just don't think she's capable of seeing both sides and being fair and impartial."
He recounts that in a recent case, a jury trial was in progress when she "surprised us" by announcing there would be psychiatric testimony. The documents on which the testimony would be based were requested and a pile of papers a foot-and-a-half high was supplied.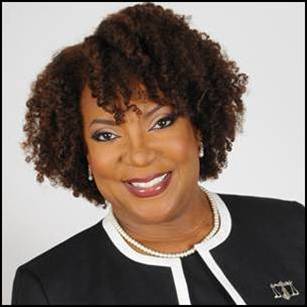 WARREN
It was learned from the testimony, Doyle says, that there was "another foot-and-half of documents we hadn't received."
If the prosecution had similarly withheld documents, he posits, "there would be a hue and cry."
Termed 'Bombastic'
One attorney who practices at the Airport Courthouse says Warren is "not the easiest person" to get along with, observing:
"She can be quite bombastic. Trying to do the best she can for her clients, sometimes she gets carried away."
A judge charges that Warren is "always late" in arriving at court and "inappropriate, at times, in the way she handles herself in court." The jurist adds:
"I can't say that she is a bad lawyer. She does a decent job in cross-examination.
"But there is absolutely no comparison between her and Judge Solorzano so far as smarts, demeanor, qualifications to be a judge. They are not even in the same universe."
The judge predicts that the County Bar will rate Solorzano "exceptionally well qualified" and will brand Warren "not qualified," with that rock-bottom ranking being based on "temperament, tardiness, and inappropriate conduct in the courtroom."
Others also express the expectation that the incumbent will garner the highest rating, and the challenger will be socked with the lowest.
One observer says:
"This woman has a reputation of being a hothead."
Ballot Designation Questioned
One jurist characterizes Warren's ballot designation—"Court Appointed Counsel"—as a "knee slapper," asserting:
"While that designation won't help her with the voting populace enough to unseat an incumbent, its manipulation of the word 'court' appears to be calculated to cloak her with more esteem than warranted. In point of fact Warren, is appointed by the county (Public Defender's Office) and not the court.
"She is not even appointed for her clients, as technically deputy public defenders are assigned to defendants by the PD's Office on a rotating basis. The Court doesn't specifically appoint her as defender such as would be the case with an ICDA [Indigent Criminal Defense Appointments] panel attorney."
Former District Attorney Steve Cooley has this reaction:
"Her chosen ballot designation is probably unlawful if challenged. The misleading ballot designation does not help this spite driven and unqualified candidate running against a very well qualified incumbent judge."
Attorney Brent A. Braun, a former chair of the Los Angeles County Bar Association's Judicial Elections Evaluations Endorsement Committee ("JEEC"), also faults the ballot designation, saying:
"I believe this proposed ballot designation is disingenuous at best."
He points out that deputy public defenders "are not appointed, the office is," and remarks:
"Any competent judicial candidate should know better."
Candidate's Background
Warren was the 2013-2014 president of the Black Women Lawyer's Association of Los Angeles. She is also a member of the Multi-Cultural Bar Alliance and a sustaining member of the Asian Pacific American Women Lawyers Alliance.
She was a member of JEEC in 2012 and a member of the State Bar's Judicial Nominee Evaluation Commission from 2015 until recently.
The candidate says in her March 8 email to the MetNews:
"It was with great sadness that I resigned from my position on JNE. After consulting with General Counsel for the State Bar, it was determined that I would not be able to run for Judge and remain on JNE."
Rule 7.5 of the Rules and Procedures of the Commission on Judicial Nominees Evaluation provides that a commissioner must "not endorse or participate in a judicial candidate's campaign for office."
Warren is ahead of Solorzano in one respect: she has a campaign website. Solorzano said in an interview prior to Warren perfecting her candidacy, by filing nomination papers, that she would not launch a full-fledged campaign unless it became clear the challenge would take place.
On her website, the challenger lists no endorsements.
Copyright 2016, Metropolitan News Company