Friday, April 29, 2016
Page 1
Superior Court Judge Jane L. Johnson to Retire
By a MetNews Staff Writer
Los Angeles Superior Court Jane Luecke Johnson is retiring.
Johnson, 73, declined through a courtroom clerk to discuss her retirement with the MetNews. She has been a judge since July 2000, when she was appointed by then-Gov. Gray Davis.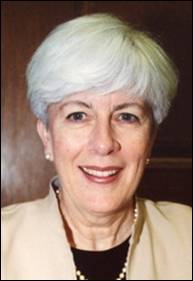 JANE L. JOHNSON
Superior Court Judge
The former schoolteacherís last day of work is today, and her retirement becomes official May 23.
A graduate of Mount St. Maryís College and Loyola Law School, she was admitted to the State Bar in 1980 and practiced with her husband in the firm of Johnson & Johnson Professional Law Corporation for 18 years, specializing in the area of business litigation and transactional work. She was elected a Los Angeles Superior Court commissioner by the courtís judges in September 1997.
She served as a family law judicial officer for three years, was transferred to general jurisdiction civil in 2001, and has been assigned to the complex civil litigation court at Central Civil West since October 2010. She is a former chair of the Los Angeles County Bar Association Litigation Section and a former member of the LACBA Board of Trustees.
She has been a member of the faculty at the Judicial College, has taught in state and local judicial education programs, and served as chair of the courtís Civil Education program. She handled a number of high profile business and tort cases for the court, serving as coordination judge for the statewide litigation on behalf of plaintiffs claiming they developed type 2 diabetes after taking the anti-cholesterol drug Atorvastatin, known by the brand name Lipitor.
In another notable case, she dismissed a jewelry firmís suit claiming it had a contract to produce, distribute, and sell jewelry designed by noted architect Frank Gehry. Johnson ruled the plaintiff had abandoned the agreement.
In a 2006 case, the state Supreme Court agreed with Johnson and reversed this districtís Court of Appeal, holding that an employment contract stating that the employment is ďat willĒ and defining that to mean the employment may be terminated ďat any time,Ē without saying more, allows the employer to terminate the employment without cause. The Court of Appeal found that the written agreement did not negate the possible existence of an implied-in-fact agreement not to terminate without good cause.
In 2010, however, the high court reversed Johnson and the Court of Appeal, holding that a California State University employee was not required to challenge an allegedly retaliatory disciplinary decision in a writ proceeding as a prerequisite to filing a statutory whistleblower suit.
In 2013, Johnson dismissed an antitrust actions against Sara Lee Corp., rejecting claims the food company had acted deceptively with respect to marketing agreements in which retailers pledged to sell the companyís goods at certain prices, offer certain discounts, and meet requirements as to how the goods would be displayed and how fresh they would be when sold.
She also ruled that the company didnít violate the Cartwright Act by limiting the territories in which distributors could sell its goods, because the market for baked goods was not monopolized.
The Court of Appeal last year affirmed a ruling by Johnson that a statute barring a merchant from requiring a credit card user to disclose personal identifying information does not apply when the transaction was commenced online, even if it was completed at the merchantís retail location.
Copyright 2016, Metropolitan News Company