Tuesday, September 6, 2016
Page 1
Court of Appeal Says Prosecutor Running for Judge Committed Misconduct
By KENNETH OFGANG, Staff Writer
A deputy district attorney running for Los Angeles Superior Court judge deprived a defendant of a fair trial by knowingly soliciting an inadmissible and prejudicial response on cross-examination in a restoration-of-sanity proceeding, the Court of Appeal for this district has ruled.
Div. One Wednesday ordered a new trial on James Jongho Jin's petition. Justice Elwood H. Lui said in an unpublished opinion that Deputy District Attorney David Berger's question, about the possibility of Jin reapplying in a year if the jury denied him immediate relief, "gravely interfered with the deliberative process by giving the jury an opportunity to defer its decision to another jury and another day."
The panel directed that a copy of its opinion be forwarded to the State Bar.
Nov. 8 Ballot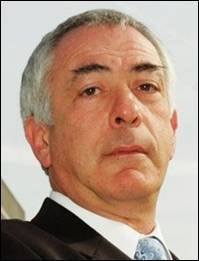 DAVID BERGER
Deputy District Attorney
Berger is running for the seat being left open by Judge Elden Fox, who presided at the trial on Jin's petition. He faces Deputy Attorney General Kim Nguyen on the Nov. 8 ballot, after Nguyen took 34 percent and Berger 28 percent in the primary, with two other prosecutors and a defense attorney gobbling up the remaining 38 percent.
Berger Friday declined to comment on the substance of the Court of Appeal ruling. "My understanding is that an appeal is being considered," he told the MetNews.
Jin was acquitted of mayhem by reason of insanity in 2007. He was diagnosed as paranoid schizophrenic, and was initially confined to Patton State Hospital.
He was granted a "forensic conditional release," or CONREP, program in 2009 and was sent to the board and care facilities at Gateways Hospital. He has been in residential and supervised treatment there ever since, except for seven months in late 2011 and early 2012, when he was re-hospitalized at Patton after he became suicidal following the death of his mother and called the police.
In seeking to prove restoration of sanity, which would free him from the restrictions of CONREP, he testified that he had gained great insight into his condition over the nine years. He said he hoped to return to school at USC, where he was once an undergraduate student, or else work part-time while attending California State University.
He acknowledged that he needed to remain on medication, lest he hear voices and become delusional again, which he said he wanted to avoid. He noted that he had been actively involved in Alcoholics Anonymous, and said he "loved" the program and would continue to attend meetings if his petition were granted.
Bad Question
On cross-examination, Berger asked him if he was confident about letting the jury decide the issue of restoration of sanity, and Jin answered in the affirmative.
Berger then asked:
"And you'll be back in another year if they don't [allow you] to be restored?"
Jin's counsel objected. Fox sustained the objection and admonished the jury to disregard what Berger had asked, but denied a request that he tell the jury that the question constituted misconduct. Jurors subsequently found that Jin's sanity had not been restored.
Lui, writing for the Court of Appeal, noted that under California law, the same standard of prosecutorial conduct applies to the examination of witnesses as to argument—a prosecutor must not use "deceptive or reprehensible methods to attempt to persuade either the court or the jury."
Berger's question, which the trial judge noted was actually a declarative statement, "appears intended to, and certainly did, inform the jury that a finding in this case of no restoration to sanity would not be the end of the road for Jin," Lui wrote. "…Given the high likelihood the jury understood and improperly applied the information in making its findings in this case, the undermining of the jury's fact-finding function and deliberative process undeniably constituted prosecutorial misconduct."
Prejudice Found
The misconduct was prejudicial, he went on to say, because there was substantial evidence supporting the petition, given Jin's record at Gateways, the consistency with which he had been taking medication, his commitment to sobriety, and his plans for the future.
Since experts for both sides agreed that Jin was unlikely to endanger himself or others as long as he was on his medications, Lui said, the central issue in the case was whether he was likely to take them in an unsupervised setting, which a Gateways representative testified was unlikely. Given the difficulty of choosing between that opinion and the "compelling" testimony presented by the plaintiff, the jurist said, the jury likely took the "out" that was improperly given it by the prosecutor, "allowing it to abdicate its responsibility to decide the issue…on the facts before it."
The case is People v. Jin, B267638.
Copyright 2016, Metropolitan News Company