Thursday, April 14, 2016
Page 1
Loyola Law School's Waterstone Named Next Dean
By a MetNews Staff Writer
Michael Waterstone, a professor at Loyola Law School since 2006, has been named dean and senior vice president of the school, effective June 1, the school announced yesterday.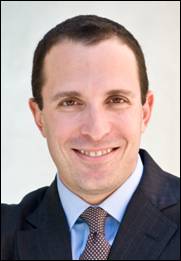 MICHAEL WATERSTONE
Law Professor
The previous dean, Victor Gold, served from 2009 to last June, when he retired and returned to fulltime teaching. Paul T. Hayden is the interim dean.
Waterstone is currently the J. Howard Ziemann Fellow and professor of law at the school. 
Timothy Law Snyder, president of the school's parent institution, Loyola Marymount University, said in a statement:
"Professor Waterstone is a distinguished educator, accomplished academic leader and esteemed scholar. I am confident he is the right person to lead the law school into the next phases of its evolution. He is a beacon of sound judgment, creativity, integrity and an understanding of the legal profession and its future."
Waterstone told the MetNews he was excited to take on the position at a time when technology is rapidly changing the nature of the legal profession. He also said he plans to tap into Loyola's alumni network to impress upon students that "from the minute they enter Loyola Law School, they are not just entering a law school they are entering a legal profession."
The downtown school, he said, benefits from "being in the middle of one of the world's most exciting cities," adding he hopes to find "additional ways to capitalize on it." The school prides itself on not only teaching law as academic discipline, but also on "educating students to be lawyers" through clinical programs, internship and externship programs, and by making use of evolving technology, he said.
The school will also continue its emphasis on social justice, a passion of its faculty members, who not only do "extraordinary high level research" but have "always been key voices in the real life issues that are impacting society" and "provide students with "opportunities to work on those issues while in law school."
Waterstone graduated from Harvard Law School in 1999. He clerked for Eighth U.S. Circuit Court of Appeals Judge Richard Arnold and taught elementary school for a year, then practiced commercial litigation at Munger, Tolles & Olson for three years before entering academia.
Munger Tolles was a great environment, he explained, because it allowed him to work pro bono on issues affecting the disabled, which remains a passion. "It's the one minority group we can all join at any time," he commented
He has published articles in law reviews, authored a casebook, has testified before a congressional committee and has worked extensively with foreign governments and nongovernmental organizations on disability laws.
He loved his work at Munger Tolles, he said but "the teaching bug" bit him again, so he began looking for positions at law schools. Although he hoped to remain in Southern California, he explained, his then-fiancée, now his wife, was a lawyer as well and they needed to find a place where they could both work.
That turned out to be the University of Mississippi, where they were both hired as professors and spent "three happy years." Julie Waterstone is now an associate dean at Southwestern Law School.
Michael Waterstone moved on from Mississippi to Northwestern Law School before joining the Loyola faculty.  From 2009 to 2014 he served as associate dean for research and academic centers, and is also credited with having developed "an ambitious networking program for first-year students recognized by PreLaw Magazine as one of the most innovative programs of the year," the school said.
Copyright 2016, Metropolitan News Company