Monday, April 4, 2016
Page 1
CJP Says It Disciplined 41 Judges Last Year
Panel Also Says It Has Elected Ex-State Bar President Cappozi as Chair
By KENNETH OFGANG, Staff Writer
The Commission on Judicial Performance disciplined 41 judges last year, while disposing of more than 1,200 complaints, the commission said in its annual report released Friday.
Of a total of 1,231 complaints on which final action was taken, 1,103 were closed after initial review and 128 had been referred to commission staff for further inquiry or preliminary investigation. Most cases do not get that far in the process, the commission explained, because they do not involve allegations of judicial misconduct and/or because the subject of the complaint is not a current or former California state judge.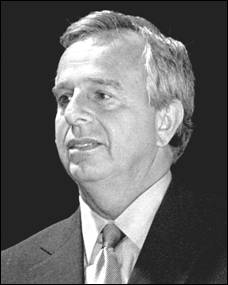 ANTHONY CAPOZZI
New CJP Chairperson
Of the 41 cases in which discipline was imposed, two resulted in censure, two in public admonishment, 11 in private admonishment, and 26 in the issuance of advisory or "stinger" letters.
Twelve of those cases involved bias or the appearance of bias for or against particular individuals not based on race or other group identification; 10 involved improper demeanor or decorum or inappropriate humor; eight involved abuse of judicial authority in the performance of official duties; seven involved failure to ensure rights of litigants; six involved violations of procedures related to judicial disqualification, disclosure, or post-disqualification conduct; four were cases of "administrative malfeasance" such as conflicts between judges or failure to supervise staff, four involved abuse of office on the bench or misuse of court information; three involved decisional delay and/or the filing of false salary affidavits; three resulted from ex parte communications; and two involved improper political activities.
The remaining six cases involved abuse of contempt or sanctions power, comment on a pending case, failure to cooperate or lack of candor with regulatory authorities, improper favoritism, misuse of court resources, and "non-performance of judicial functions/attendance/sleeping," the commission said.
No judge was removed from the bench last year, although the commission ordered Tulare Superior Court Judge Valeriano Saucedo's dismissal on Dec. 1. That order was not final at year's end, the commission noted, and Saucedo has asked the state Supreme Court to overturn the CJP ruling.
Private Discipline Summaries
As part of the report, the commission each year summarizes the conduct for which judges received private discipline, with no identification of the court involved.
Among the actions for private admonishments were issued were the acceptance of improper gifts; engaging in outside activities that created the appearance of bias; making rude remarks to lawyers and others involved in a case; adding contempt charges to a case after a defendant failed to report to jail, without the involvement of a prosecutor, and sending the case to another judge, rather than to the presiding judge for reassignment, after being disqualified; publicly discussing a "hypothetical" case that was virtually identical to a case the judge was actually handing; and questioning defendants directly instead of questioning, or appointing, counsel.
Private admonishments were also issued for delaying a ruling for 190 days and twice falsely claiming that the judge had no cases under submission for more than 90 days; failing to disqualify from cases in which the judge owned thousands of dollars in stock in a party; improperly injecting religion into criminal proceedings; sending a prosecutor an email suggesting that Supreme Court review be sought after the judge was reversed by the Court of Appeal; making rude and sarcastic remarks to an attorney in the presence of a client; and unlawfully dismissing a case in which the defendant, with counsel, was prepared to plead guilty to driving under the influence.
One judge drew a stinger letter for failing to manage his caseload, another for being absent without leave for two days, and another for having a case under submission for 92 days after stating, in an affidavit filed prior to its due date, that the judge had no cases under submission for more than 90 days.
Two judges drew advisory letters for failure to recuse when obligated to do so; two for ex parte communications; two for failure to ensure rights—in one case by strongly suggesting that the court would not consider traffic school for defendants who chose to go to trial, and in another by not allowing a small claims plaintiff to speak—one for misrepresenting his experience in campaign materials; five for abusing their authority off the bench; and one for abusing authority on the bench.
Ten drew stinger letters for multiple types of misconduct, including one who engaged in a shouting match with an attorney, suggesting in front of the client that the client was not being well-represented, and then held the attorney in contempt without an opportunity to be heard, the commission said.
Subordinate Judicial Officers
The commission also reported concluding 94 cases in which complaints were filed against commissioners and referees. The commission's rules require that such complaints be referred to the local courts for investigation and imposition of discipline if warranted; the commission then has discretion to determine whether further proceedings are necessary.
In all but four of the cases, the CJP found no need for further involvement on its part. In the remaining cases, the commission investigated but took no action.
In other news, the commission disclosed that it had elected former State Bar President Anthony Capozzi as chairperson and Presiding Court of Appeal Justice Ignacio Ruvolo of the First District's Div. Four as vice-chairperson. Those actions took place at a closed meeting on March 23, the commission said.
Capozzi has been a member of the CJP since April 2010. Gov. Jerry Brown reappointed him in 2013; his current term expires Feb. 28 of next year.
He established the Law Offices of Anthony P. Capozzi in Fresno in 1979, after six years as an assistant U.S. attorney. He was a member of the Judicial Council of California from 2005 to 2010, and served as the State Bar president from 2003 to 2004.
He had been vice-chairperson of the commission since October 2013.
Capozzi graduated from State University of New York, Buffalo and the University of Toledo College of Law.
Ruvolo was named presiding justice in 2005, after having served as an associate justice in Div. Two since 1996. He was previously a Contra Costa Superior Court judge from 1994 to 1996.
Before his appointment to the Superior Court, Ruvolo was an attorney for the firm of Bronson, Bronson & McKinnon for 17 years. He also served as a trial attorney for the United States Department of Justice's Civil Division, Tort Section from 1972 to 1977.
Ruvolo earned a master of laws degree from the University of Virginia, a law degree from the University of San Diego and a bachelor's degree from Rutgers University.
He was named to the CJP by the state Supreme Court in 2013. His term on the commission expires Feb. 28 of next year.
Copyright 2016, Metropolitan News Company