Thursday, September 8, 2016
Page 1
CalArts Executive Named Vice President/COO At Southwestern Law School
By a MetNews Staff Writer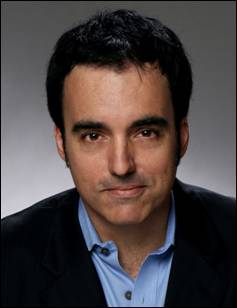 MICHAEL CARTER
CalArts Vice President and Chief Operating Officer
California Institute of the Arts Vice President/Chief Operating Officer Michael Carter will take the same position at Southwestern Law School, effective Oct. 10, Southwestern said yesterday in a release.
Dean Susan Westerberg Prager cited Carter's 18 years' experience in higher education and nonprofit administration, and said his extensive media background—he was an executive at the American Film Institute before joining CalArts—will dovetail with the school's role in entertainment law education.
"Michael Carter is a remarkable blend of infectious energy with an unusual and impressive breadth of experience where he has again and again demonstrated his effectiveness," Prager said. "And without question, he is a person who gets a lot done, and done thoughtfully."
She added:
"For a number of years now, Michael has been serving as Chief Advisor, Digital Media Development & Strategy for the Golden Globe Awards — making it likely that he will form instant connections with Southwestern's widely recognized program in entertainment and media law and our Biederman Institute."
In his new post, Carter will oversee all operational business and support activities and budget management, and will provide leadership and managerial oversight for law school staff and vendors across a wide range of areas in finance, technology, human resources, facilities and capital projects, the school said. He will work closely with Prager, the Board of Trustees and key faculty committees in developing future plans for the law school, the release said.
"I look forward to working with Dean Prager, the Board of Trustees, faculty, staff, and students at Southwestern to cultivate and support a culture where high-functioning, mission-focused teams collaborate across the institution to support student success and academic excellence,"
Carter said. "I am also very excited to work with the amazing team at Southwestern to develop new strategies to expose more people to the wonderful opportunities that exist at Southwestern."
He joined CalArts in 2008 after eight years as the chief technology officer at AFI. Prior to joining AFI, he led the Cedars-Sinai Medical Center web application team that was responsible for all web development and system architecture for the hospital, Southwestern said.
Carter serves on the Finance and Investment Committees of the Board of Trustees of the Henry Mayo Newhall Memorial Hospital. He has also served as a consultant to the government of New Zealand and to leaders in higher education within the U.S.
Carter earned an M.B.A. from the Anderson School of Management at UCLA, and his undergraduate degree from Loyola Marymout University. He is currently a doctoral candidate in the Educational Leadership Program at UCLA's Graduate School of Education and Information Studies.
As COO, he will succeed Janice Manis, who retired last year after 34 years at Southwestern.
Copyright 2016, Metropolitan News Company