Wednesday, February 17, 2016
Page 1
Superior Court Judge Daniel L. Brenner Killed in Accident
Jurist Was Communications Law Scholar, Known for His Sense of Humor, Wit
By a MetNews Staff Writer
Funeral services are pending for Los Angeles Superior Court Judge Daniel L. Brenner—an expert on communications law and one-time stand-up comic—who was struck and killed by an automobile on Monday while crossing a street.
Brenner, 64, was a partner in the District of Columbia law firm of Hogan Lovells LLP at the time of his appointment to the bench by Gov. Edmund Brown Jr. in December, 2012. He took office early the following year.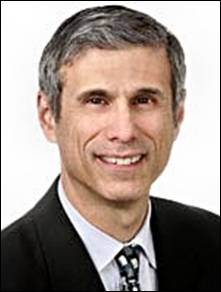 DANIEL L. BRENNER
1951-2016
The judge sat in Metropolitan Court and then in Chatsworth, where he presided in the collections hub court and most recently in a civil trial assignment.
Presiding Judge Carolyn Kuhl yesterday described him as "a brilliant judge and lawyer and a beloved friend to many."
Superior Court Judge Helen Bendix and her husband, U.S. District Judge John Kronstadt of the Central District of California, had known Brenner since the 1970s when they were law clerks for federal judges in Los Angeles (Brenner working for U.S. District Judge William Byrne Jr.), all later colleagues at the District of Columbia law firm Wilmer Cutler Pickering Hale and Dorr (now known as WilmerHale).
Bendix said she will remember Brenner for "the good soul and good heart he had," commenting that he was "just the best friend you could have."
As a friend, Kronstadt recounted, Brenner "provided a level of care and concern that gave you confidence in the quality of the human condition."
Kronstadt said that Brenner "was a man who did everything at a level that exceeded expectations," mentioning:
"As a judge, he was dedicated to providing well-reasoned, sound and equitable decisions under the law, and to ensuring that every litigant felt that a fair hearing had been provided."
Superior Court Judge Randy Rhodes, who sits in Chatsworth, said Brenner was "an exceptional legal writer, scholar, and judge with an amazing wit, energy and curiosity for the law."
Taught Communications Law
He served as senior vice president of the law and regulatory department at the National Cable and Telecommunications Association from 1992 to 2009, and before that as professor and director of the Communications Law Program at UCLA, a post he held from 1986 to 1992.
The NCTA presented him with its President's Award for service to the industry in 2009.
His previous posts included senior advisor to the chairman at the Federal Communications Commission.
Brenner earned his law, master's, and undergraduate degrees from Stanford University. Bendix noted that he was devoted to his alma mater, serving as a trustee "at a young age."
He also attended Dartmouth College.
Brenner lectured in communications law at USC, teaching in both law and communications school programs, and also served as an adjunct faculty member at the law schools of Georgetown and American universities and at the Cardozo Law School.
He also served as vice chair of the board of the Corporation for Public Broadcasting.
Brenner is the author of the 1992 book, "Law and Regulation of Common Carriers in the Communications Industry," and co-author with Monroe E. Price of the 1986 book, "Cable Television and Other Nonbroadcast Video: Law and Policy."
Bendix said he was "one of the truly great prognosticators" as to where the communications industry and communications law were headed.
Part-Time Comedian
An article in the Los Angeles Times on May 19, 1991, said:
"When the subject of lawyers comes up in conversation, what probably comes to mind are serious people doing serious things, "L.A. Law" types in button-down shirts and power ties.
"Entertainment lawyer and college lecturer Dan Brenner meets that description much of the time, but he can be a pretty funny guy. For the last 10 years he has been doing stand-up comedy at comedy clubs around the country."
The article said that he "started doing stand-up after he appeared on the television show 'The Dating Game' and found that he felt comfortable in front of an audience."
A March 18, 1982 article in the Washington Post quoted Brenner as telling of his appearance on that program. He said:
"I went on there as a joke. I didn't really want to win the date, I just wanted the polyester slacks. But I won. Ultimately the girl decided not to go, so I went into the Comedy Store in Los Angeles and did a standup routine to get over it."
The article noted that he had a "quick-witted, rapid-fire style" and said he was a "major leaguer" among the District of Columbia's part-time comics.
A long-time friend of his, Boris Feldman, an attorney in the Palo Alto office of Wilson Sonsini Goodrich & Rosati, reflected yesterday on Brenner's comedic abilities, as well as his intellect, remarking:
"Some people are 'the smartest guys in the room.' It's very rare for them also to be the funniest guys in the room. Dan was both.
"He was brilliant without showing off. He could make anyone laugh, including laugh at himself.
"To think that such a person could become a Superior Court Judge says a lot for California."
Kronstadt said that as a comic, "he made audiences laugh about life and its expected and unexpected pleasures."
Bendix said Brenner was "always very witty" and had "a terriffic sense of humor," noting that he was "a great admirer of Jack Benny."
She remarked that he was "born with a funny bone," inheriting his sense of humor from his father, "an Austrian refugee from Hitler." (Both of her own parents were Holocaust refugees.)
The judge said Brenner was "absolutely devoted to his family," including his "wonderful partner," Robert Kunst.
Brenner is also survived by his brothers, Dr. James Brenner, a physician in San Francisco, and Robert Brenner, a lawyer in the Northern California city of Pittsburg.
The driver of the automobile that caused his death was not charged, Kuhl said.
Copyright 2016, Metropolitan News Company