Wednesday, September 14, 2016
Page 1
C.A. Affirms $8.5 Million Award in Fight Over Aaliyah Royalties
By KENNETH OFGANG, Staff Writer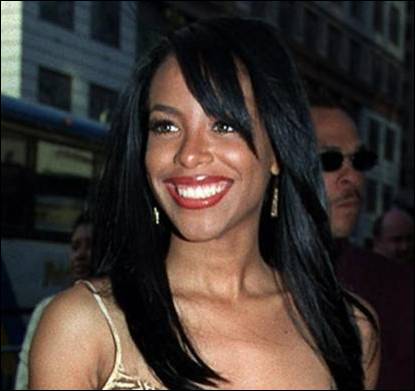 —AP
This file photo shows singer Aaliyah at a red carpet event in New York.
The Court of Appeal for this district has affirmed an award of more than $8.57 million to Blackgrounds Records, LLC over a disputed distribution deal, saying a jury's failure to award damages did not preclude the trial judge from ordering an accounting.
The ruling, in an unpublished opinion Monday by Justice John Segal of Div. Seven, upholds Los Angeles Superior Court Judge Gregory Alarcon's conclusion that Unique Corp., Ltd., a British firm, "realized substantial revenues from the exploitation of Blackground's music" and owed it millions of dollars in royalties and other obligations.
Blackground was founded in the early 1990s by Barry Hankerson, a former manager. His first signee was his young niece, Aaliyah Dana Haughton, better known simply by her first name.
Aaliyah was killed in a plane crash in August 2001, shortly after the release of her self-titled third album. A fourth album, "I Care 4 U," was released posthumously.
Increased sales of her albums after her death led Blackground to seek international distribution deals, including one with Unique.
The two companies entered into a deal memo, which Segal described in his opinion as "a sketchy, incomplete document." The parties expected to execute a subsequent long-form contract, but never did, the justice said.
Distribution Rights
The agreement apparently gave Unique rights to distribute recordings by Aaliyah and other artists in Blackground's catalogue, including Timbaland and Tank. In March 2007, Unique—which filed for bankruptcy protection soon after—assigned its rights under the deal to another British company, Hiphoplands, Ltd.
Shortly after obtaining the assignment, Hiphoplands sued Blackground, accusing it of failing to deliver all of the records required under the memo, despite having received over $1 million in advances. The plaintiff also alleged that Blackground had misrepresented to Unique that Toni Braxton and JoJo were recording not for Blackground, but for a company called Black Ocean Records, when in fact both of them were under contract to Blackground at the time.
The deception led Unique to enter into a deal that did not include the two successful artists, the complaint alleged.
(According to news accounts, Braxton and JoJo were both released from their Blackground contracts, years after the Hiphoplands suit was filed and following legal battles with Blackground).
Blackground cross-complained against Hiphoplands for failure to account and pay royalties and for granting a license to a third party to produce a compilation album without Blackground's approval.
The damages claims were heard by a jury, which found by general verdict "in favor of [Blackground] and against [Hiphoplands]" and awarded damages in the amount of zero.
Court Trial
At a subsequent hearing, the judge ruled that the jury verdict did not bar Blackground from proceeding on its claim for an accounting, and ordered a court trial on that portion of the case. That trial, which occurred more than three years later, resulted in an award of $8,676,611.
The award included more than $6.15 million in royalties for the album "Aaliyah" and $2.64 million in royalties for Aaliyah's second album "One in a Million," along with more than $975,000 in other items, less a $1.1 million credit for royalty advances previously paid.
Segal explained that the jury verdict did not bar the accounting claim because an accounting is "a type of remedy that depends on the validity of the underlying claim," but was not precluded by the jury verdict because the jury did not reject Blackground's claims.
"The verdict form only asked the jury to identify the prevailing party; it did not distinguish between prevailing on the complaint and prevailing on the cross-complaint," the justice noted, saying it was unclear from the record why that was the case. "Because we indulge all inferences in favor of the general verdict, however, we construe it to mean Blackground prevailed on all its claims against Hiphoplands and on all of Hiphoplands' claims against Blackground."
Two Requirements
The justice went on to explain that there are two requirements that a plaintiff must meet to obtain the equitable remedy of an accounting—a fiduciary relationship between the parties, and the existence of accounts so complicated that an ordinary legal action for damages is impracticable. Hiphoplands did not dispute that those requirements were met, Segal noted, choosing to rest its case on the failed contention that Blackground had not prevailed on the underlying legal claims.
Hiphoplands did prevail on one issue, however; the justice said that Alarcon erred in awarding $100,000 for an unauthorized Aaliyah compilation album. Because that was an express part of Blackground's claim for damages and the jury rejected it, Segal said, the judge was bound by the verdict not to make that part of the award.
Attorneys on appeal in Hiphoplands, Ltd. v. Blackground Records, LLC, B248865 were Randall A. Spencer for Hiphoplands and Randall A. Miller and Steven S. Wang for Blackground.
Copyright 2016, Metropolitan News Company