Friday, May 13, 2016
Page 1
Retired Judge Kenneth A. Black Dies at 66
By a MetNews Staff Writer
Retired Los Angeles Superior Court Judge Kenneth Black died yesterday at the age of 66.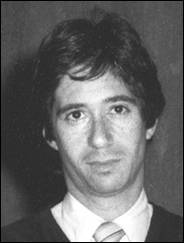 KENNETH A. BLACK
1949-2016
The cause of death was not immediately available, but family law attorney Christopher Melcher said Black was hospitalized shortly after an April 4 hearing in a case Melcher was involved in. Black was hearing the matter as a private judge.
Black had been teaching law and working as a private judge in family law matters since his 2008 retirement.
He told the MetNews when he retired that he intended to provide mediation, trial, and discovery services statewide, using the motto "have gavel, will travel."
After serving as a commissioner for five years, Black was appointed to the bench by then-Gov. George Deukmejian in 1987. Before being elected commissioner, he served as a juvenile court referee on an as-needed basis.
The Brooklyn native attended Erasmus Hall High School, earned a degree in economics from State University of New York, New Paltz, in 1971, and gained his law degree from UCLA in 1974.
He worked in the financial services industry during college.
After law school, he spent two years clerking for then-Superior Court Judge Richard A. Gadbois Jr., who was supervising judge of the juvenile courts at the time, before joining Montgomery, Bottum, Regal & McNally as a civil litigation associate. His work at the firm included representing creditors and insurance subrogation matters.
Black hung up his own shingle in Beverly Hills three years later, concentrating on family law cases. He was named a commissioner in 1982.
He was a regular speaker and moderator at family law programs. The Los Angeles County Bar Association's Family Law Section presented Black with the Brandies Award in 1993.
Melcher lauded him yesterday as having an "encyclopedic knowledge of the law." In court or at seminars, the attorney said, Black "would recite these obscure published cases" off the top of his head.
Melcher also recalled some of Black's favorite sayings that he would employ during hearings, including "just the facts, spare the pejoratives" and "I was born at night, but not last night." He recalled the jurist as "really a workaholic, commuting from Newport Beach" to wherever he was needed as a private judge.
Information on services was not immediately available. Survivors include the judge's wife Cynthia and children Jordan and Katherine, according to an email sent to bench officers and staff member's by the presiding judge's office.
Copyright 2016, Metropolitan News Company