Tuesday, August 18, 2015
Page 3
Former Acting U.S. Attorney Yonekura Joins Hogan Lovells
By a MetNews Staff Writer
Former Acting U.S. Attorney Stephanie Yonekura joined the Los Angeles office of the international law firm Hogan Lovells as a partner in the Investigations, White Collar and Fraud practice group yesterday.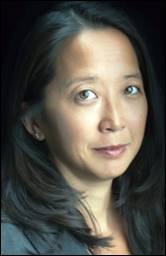 STEPHANIE YONEKURA
Lawyer
Yonekura, 44, was acting U.S. attorney for nearly a year, between Andre Birotte Jr.'s appointment to the federal bench and that of Eileen Decker as the permanent U.S. attorney. She was Birotte's top assistant for a year before that.
In her new role, she will represent clients in white collar defense, internal investigations, and civil business litigation, including securities and financial institution fraud, cybercrime, and national security matters, the firm said.
While acting as U.S. attorney, she prosecuted several high-impact securities fraud cases that reached record multi-billion dollar settlements involving financial institutions, prominent Southern California business leaders, and insider trading.
A graduate of UCLA and its law school, Yonekura joined the U.S. Attorney's Office in 2003. She previously spent three years as an associate at O'Melveny & Myers, clerked for since-retired U.S. District Judge A. Howard Matz, and worked for two years for the U.S. Department of Housing and Urban Development as a special prosecutor in mortgage fraud cases.
She told the MetNews she chose Hogen Lovells from a "surprising" number of firms that made offers, because of the "truly amazing nature of the global platform" on which it operates. Clients of the firm with international matters can have their entire representation handled by one firm on two continents, she said, which creates exciting opportunities for the lawyers.
In addition, she said, the Los Angeles office's focus on healthcare, cyberlaw, and financial institutions, among other things, meshes well with her experience.
Yonekura, who grew up in Huntington Beach, said she became used to national travel as U.S. attorney and expects to now do a great deal of international travel. "It's exciting to travel around the globe and work with your partners," who include top corporate and white-collar defense lawyers in every country the firm practices in, she said.
Michael Davison, global head of Hogan Lovells' Litigation and Arbitration practice, said in a statement:
"Corporations will continue to see a rise in consumer fraud and securities fraud cases as the provisions of Dodd-Frank continue to develop. The enforcement environment has intensified and government investigations are on the rise. Businesses need informed legal advisors who understand the inner workings of government, and Stephanie has the knowledge and tools to provide our clients with first-rate counsel."
Barry Dastin, managing partner of Hogan Lovells Los Angeles office, echoed those comments, saying: "Stephanie is held in high regard by her fellow U.S. Attorneys across the country and has strong relationships with key players in regulated industries. In addition to taking advantage of Hogan Lovells platform enabling her to connect with clients from around the world, Stephanie will play a major role in our growing L.A. office, which focuses on media and entertainment, health care, automotive and defense aerospace."
Copyright 2015, Metropolitan News Company