Wednesday, May 27, 2015
Page 1
Court Denies Yagman Access to Prisoner Records
By a MetNews Staff Writer
Disbarred civil rights attorney Stephen G. Yagman has lost his bid to obtain, through a Freedom of Information Act request, the name, prison number, and mailing address of every inmate of a federal prison.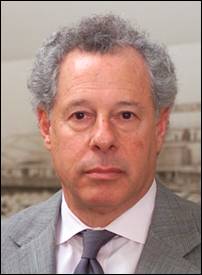 STEPHEN G. YAGMAN
Disbarred attorney
The Ninth U.S. Circuit Court of Appeal on Friday affirmed the summary judgment awarded by U.S. District Court Judge Percy Anderson to the federal Bureau of Prisons, which resisted Yagman's request. Judges Harry Pregerson, Richard C. Tallman and Jacqueline Nguyen decided the case by an unpublished per curium opinion, without hearing argument.
Their opinion said that Anderson "properly concluded" that FOIA exemptions apply "because disclosure of the requested documents would constitute an invasion of the inmates' privacy, and Yagman failed to demonstrate how disclosure of the information would further the public's interest in shedding light on government action."
Yagman said yesterday that his purpose in seeking the records was to prepare a pamphlet to send to all federal prisoners—numbering, he estimated, between 200,000 to 210,000 persons—telling them where the courthouses are and including samples of habeas corpus petitions and civil rights complaints.
He said he came to realize, while in prison, that inmates have "very limited access" to such information.
Some "public spirited citizens" were willing to finance the "mass mailing," he noted.
Privacy Rights
The litigant challenged the notion that prisoners' privacy rights were implicated, noting that it's possible to go to the Board of Prisons website, type in the name of a prisoner, and discover his or her whereabouts.
Yagman said he is "shocked: that the Ninth Circuit gave short shrift to his contentions, and said that the opinion reads "like it was written by a staff attorney."
He related that he will seek a rehearing en banc and, if that is denied, will petition for certiorari in the United States Supreme Court.
The case is Yagman v. United States Bureau of Prisons, No. 14-55826.
Disbarment Actions
Yagman was summarily disbarred in California in 2010 based on his convictions in U.S. District Court for tax evasion, bankruptcy fraud and money laundering. His disbarment by the U.S. District Court was affirmed by the Ninth Circuit in 2012.
His convictions were affirmed by the Ninth Circuit in 2009.
The former lawyer was sentenced to three years in prison and two years of supervised release. He is presently on supervised release, according to an unpublished April 29 Ninth Circuit opinion in an unrelated case.
There, Linda Thomas. privatization field administrator for the Bureau of Prisons, appealed an order by U.S. District Court Judge Stephen V. Wilson granting Yagman's petition for a writ of habeas corpus by which he challenged a prison disciplinary action. The Ninth Circuit noted that the disciplinary action was rescinded before Wilson granted the writ.
The panel said:
"The district court erred in not dismissing Yagman's habeas petition as moot. As a result, the order of the district court must be vacated."
Yagman cross-appealed. The court responded:
"Yagman was not aggrieved by the district court's order granting him habeas corpus relief. Consequently, the cross-appeal is dismissed for lack of jurisdiction."
That case is Yagman v. Thomas, 12–57063, 12–57172.
Copyright 2015, Metropolitan News Company