Friday, January 9, 2015
Page 3
Kent Richland Under Consideration for Appointment to Court of Appeal
By a MetNews Staff Writer
Veteran appellate lawyer Kent Richland is under consideration for appointment to the Court of Appeal, the MetNews has learned.
Richland, who co-founded the firm of Greines, Martin, Stein & Richland in 1983, has practiced in the field since 1971. His firm describes itself as "one of the two largest civil appellate specialty firms in California."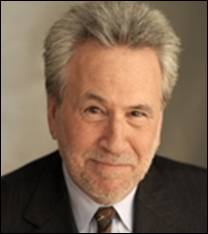 KENT L. RICHLAND
Lawyer
A graduate of UC Berkeley and UCLA School of Law, he was a supervising deputy in the Attorney General's and State Public Defender's offices. He was also senior staff attorney to since-deceased state Supreme Court Justice Otto Kaus.
He has been counsel of record in hundreds of appeals, including more than 100 in which opinions were published, arguing before the state and U.S. supreme courts. Among his best-known cases were Marshall v. Marshall, and later Stern v. Marshall, in which he represented Anna Nicole Smith, and later her estate.
He was recognized by California Lawyer Magazine, which named him a 2007 California Lawyer of the Year, for his work in the matter. He also argued for the city in City of Ontario v. Quon, the first case in which the high court considered the question of privacy rights in digital communications, winning a unanimous ruling that the city's audit of pager text messages sent by police officers—resulting in the discovery that many of those messages were personal in nature, including some that were sexually explicit—was work-related and thus did not violate the Fourth Amendment's protections against unreasonable search and seizure.
Richland is a former president of the California Academy of Appellate Lawyers and a fellow of the American Academy of Appellate Lawyers. He served as a trustee of the Los Angeles County Bar Association, and he has chaired a number of its committees, including the Appellate Courts Committee, the State Appellate Judicial Evaluation Committee and the California Judicial Systems Committee.
From 2001 to 2003, he chaired the association's Judicial Appointments Committee. He also served on the Appellate Advisory Committee to the California Judicial Council.
He has served as adjunct professor at Southwestern Law School, taught a class on appellate practice, and has been a guest lecturer on appellate law at UCLA, USC, and University of West Los Angeles law schools.
The MetNews has previously reported that White House attorney LaMar Baker; Los Angeles attorney Bradley Phillips; Ventura Superior Court Judge Tari Cody; Los Angeles Superior Court Judges Russell Kussman, Richard Rico, John Segal, Luis Lavin, Helen Bendix and Sanjay Kumar; and Southwestern Law School professor Christopher Cameron have had their names sent to the Commission on Judicial Nominees Evaluation as possible appointees to the Court of Appeal.
Copyright 2015, Metropolitan News Company