Tuesday, March 31, 2015
Page 1
Superior Court Judge Patricia Schnegg to Retire Today
By KENNETH OFGANG, Staff Writer
Los Angeles Superior Court Judge Patricia Schnegg is retiring today, the MetNews has learned.
Schnegg, 61, was appointed to the court in July 2000 by then-Gov. Gray Davis. She was president of the Los Angeles County Bar Association the previous year.
Schnegg graduated from Loyola Marymount University and served on its Board of Regents, and graduated from Loyola Law School.
She was admitted to the bar in 1977, became the first woman partner at what was then Knapp, Marsh, Jones & Doran and served as the firm's managing partner from 1989 to 1991. She also served as president of the Women Lawyers Association of Los Angeles and on the board of Public Counsel.
Schnegg was also vice president of the Los Angeles Board of Airport Commissioners from 1993 until her appointment to the bench.
Supervising Judge
Concluding her career with an assignment to Santa Monica, she served at various times as supervising judge of the misdemeanor departments, of the criminal departments, and of the Northwest District.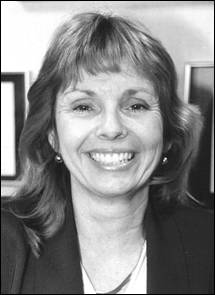 PATRICIA SCHNEGG
Los Angeles Superior Court Judge
Her high profile cases included those of singers Chris Brown and Lindsay Lohan, and she presided over some of the hearings in the case of Lonnie Franklin Jr., the accused serial killer known as "The Grim Sleeper."
The MetNews also learned yesterday that Judges Ronald Skyers and Leland Harris are retiring from the court.
Skyers, 78, is starting a vacation today and will retire at the end of April.
A native of Kingston, Jamaica, he studied mathematics, technical drawing, and building construction there and in England, and became a surveyor for the Jamaican government and for Jamaica Copper and Iron, Ltd. before coming to the United States in the late 1950s.
He attended Harbor College, where he became student body president, and what is now California State University, Los Angeles, where he earned his undergraduate degree and a master's degree in public address.
He worked as a pharmaceutical salesman while earning his law degree at the University of West Los Angeles and was admitted in 1974. He established a practice in Compton, primarily handing criminal defense matters, and served periodically as a judge pro tem in the Compton Municipal Court before the judges there appointed him commissioner in 1992.
Superior Court Judge
He was named a judge of the court in 1995 and became a Superior Court judge through unification in 2000. While in practice, he served on the boards of the John M. Langston Bar Association and the South Central Bar Association, of which he was president in 1979-80.
He also served on the board of the Children's Home Society of California and as vice chair of the State Bar Committee on Adoptions.
Harris, 68, has left the court and will officially retire May 8.
The jurist, who sat in Van Nuys, came to the bench in January 1991 as one of then-Gov. George Deukmejian's last appointments. Before that, he spent 17 years in the District Attorney's Office, preceded by a short stint as an associate at a Beverly Hills firm.
He majored in history at what is now California State University, Northridge, graduating in 1969. His law degree is from the University of San Diego, and he was admitted to the State Bar in 1972.
Copyright 2015, Metropolitan News Company