Monday, March 2, 2015
Page 1
Defeated Judge Pierce Under Consideration for Appointment
By a MetNews Staff Writer
Former Los Angeles Superior Court Judge James Pierce, defeated for election at the June primary, is under consideration by Gov. Jerry Brown for an appointment to the court, the MetNews has learned.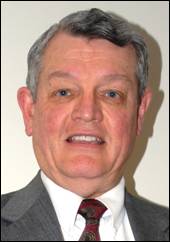 JAMES PIERCE
Former Superior Court Judge
Pierce lost to Carol Najera, then a deputy district attorney, who received 50.4 percent of the vote to the incumbent's 49.6 percent. Pierce was the only incumbent on the court challenged last year.
He was rated "well qualified" for the position by the County Bar's evaluating panel, and was endorsed by the Los Angeles Times and other newspapers. But he did not hire a consultant, buy his way onto slate mailers, or solicit donations, limiting his campaign advertising to his website.
There is precedent for a judge defeated for election to return to the bench by appointment. Then-Gov. Arnold Schwarzenegger appointed Los Angeles Superior Court Judge Dzintra Janavs—now retired—to the court after her defeat by Lynn Olson in 2006, and Brown—during his first tenure as governor—reappointed a number of his previous appointees after they lost elections.
An appointment of Pierce, however, would be unusual in that Pierce, who served on the court from 1989 to January of this year, is a Republican appointed by then-Gov. George Deukmejian. About 90 percent of Brown's judicial appointees since he returned to the governorship four years ago have been Democrats.
Pierce, 63, is a native of Nebraska, but grew up in Redondo Beach. He has an undergraduate degree from Loma Linda University in Riverside and a law degree from the McGeorge School of Law at the University of the Pacific in Sacramento.
Admitted to the State Bar in December, 1974, he became a deputy district attorney in Sacramento that year, and continued at that post until 1980, though obtaining teaching credentials in 1977.
Pierce became a private practitioner in Long Beach in 1980, serving, every now and then, as a judge pro tem in the Long Beach and South Bay municipal courts from 1982-84, and then as an as-needed Juvenile Court traffic hearing officer in the Los Angeles Superior Court from 1983-84.
In 1984, he became a fulltime referee, and in 1986 was elected by judges as a court commissioner. Gov. George Deukmejian placed him on the Long Beach Municipal Court in 1988, and elevated him to the Superior Court the following year.
Copyright 2015, Metropolitan News Company