Wednesday, January 14, 2015
Page 1
Judge Rita Miller Under Consideration for Court of Appeal
By a MetNews Staff Writer
Los Angeles Superior Court Judge Rita J. "Sunny" Miller is under consideration for appointment to this district's Court of Appeal, the MetNews has learned.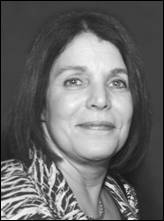 RITA J. MILLER
Los Angeles Superior Court Judge
Miller, 66, has been a judge of the court since 2000, when she was appointed by then-Gov. Gray Davis. She spent 21 years as an attorney at Munger, Tolles & Olson, handling a broad range of cases, concentrating in later years on legal malpractice and malicious prosecution defense.
She also served as a hearing examiner for the Los Angeles Police Commission from 1985 until her appointment to the bench, and sat in about 20 cases as a civilian member of the LAPD Board of Rights. She also was one of a number of attorneys who served as special counsel for the county in supervising compliance by the Sheriff's Department with reforms growing out of an independent review of the department by retired Los Angeles Superior Court Judge James Kolts, since deceased.
Miller graduated from Connecticut College—formerly Connecticut College for Women—and moved to Los Angeles in 1970. She worked in the advertising business before attending Loyola Law School, where she graduated first in her class.
She has sat on assignment in the Court of Appeal. This past November, she authored an opinion for Div. One concluding that a child custody evaluator had to be removed from a case for showing a consistent bias in favor of a father.
The MetNews has previously reported that Los Angeles attorneys Kent Richland and Bradley Phillips; White House attorney LaMar Baker; Ventura Superior Court Judge Tari Cody; Los Angeles Superior Court Judges Russell Kussman, Richard Rico, John Segal, Luis Lavin, Helen Bendix and Sanjay Kumar; and Southwestern Law School professor Christopher Cameron are under consideration for appointment to the Court of Appeal.
Copyright 2015, Metropolitan News Company