Thursday, April 23, 2015
Page 1
Superior Court Commissioner David Bianchi to Retire
By a MetNews Staff Writer
Los Angeles Superior Court Commissioner David Bianchi said yesterday he intends to retire July 1.
Bianchi, who will be 65 years of age before then, said he has always enjoyed the work of a commissioner, but looks forward to relaxing and does not plan to practice law or work in private dispute resolution.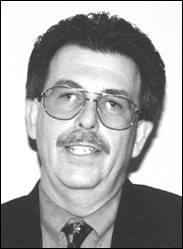 DAVID BIANCHI
Los Angeles Superior Court Commissioner
The commissioner was appointed in 2005 and has sat since then in the Antelope Valley, where he practiced for 25 years as a Lancaster deputy city attorney and as a member of the city's oldest law firm, which was known as Michelizzi, Schwabacher, Ward & Bianchi by the time he left for the bench.
His primary judicial assignment has been family law, which was his primary field of private law practice. He was certified as a specialist in the area in 1985, although he also did estate planning and probate.
Bianchi ran for judge in the old Antelope Judicial District in 2000, after flirting with a run earlier. He lost the contest, but was subsequently appointed to a part-time referee's position that was eventually eliminated for budget reasons.
Long active in Antelope Valley civic affairs, he has served as exalted ruler of the Elks Lodge, president of the Kiwanis Club, board member of the Salvation Army, and a youth soccer coach and referee.
He also served in 1988 as president of the Antelope Valley Bar Association.
Born and reared in Amsterdam, N.Y, Bianchi graduated from Florida State University—he had a golf scholarship—in 1972. He worked as a sales representative for Campbell's Soup Company in upstate New York for a couple of years entering what was then San Fernando Valley College of Law.
He earned his degree there in 1979 and was admitted to the State Bar that same year.
He also taught business law at the community college level.
Copyright 2015, Metropolitan News Company