Tuesday, November 25, 2014
Page 1
Brown Nominates Kruger to California High Court
DOJ Attorney Was Admitted to Practice in 2002; Has Been on Inactive Status Since 2009
From Staff and Wire Service Reports
Gov. Jerry Brown yesterday nominated a high-ranking Justice Department official to succeed retired Justice Joyce Kennard on the state Supreme Court.
The governor selected Leondra Reid Kruger, a 38-year-old South Pasadena native.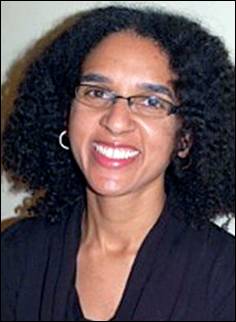 —AP
This undated photo released by the California Governor's Office shows Leondra Kruger.
"Leondra Kruger is a distinguished lawyer and uncommon student of the law," the Democratic governor said in announcing the nomination. "She has won the respect of eminent jurists, scholars and practitioners alike."
If approved by the Commission on Judicial Appointments, Kruger would become the fourth African American and the second African-American woman to serve on the high court, the California Black Legislative Caucus noted in a statement hailing the nomination. Of the three previous African-American justices, the caucus noted, Brown appointed two of them, during his first two terms as governor.
Kruger is Brown's third nominee to the high court this term.
The nominee was admitted to the State Bar of California in 2002 and took inactive status in 2009.
Earlier this year, he nominated Mariano-Florentino Cuellar, 42, a Mexican-born Stanford law professor to be an associate justice on the seven-member court. In 2011, he appointed University of California, Berkeley law professor Goodwin Liu, 44, after Republicans in the U.S. Senate blocked his nomination to the Ninth U.S. Circuit Court of Appeals.
Argued Before Supreme Court
Kruger serves in the legal counsel office of the U.S. Department of Justice. Previously, she was acting principal deputy to the solicitor general and argued 12 cases on behalf of the federal government before the U.S. Supreme Court between 2008 and 2012.
"I am deeply honored by Gov. Brown's nomination," Kruger said in a statement provided by the governor's office. "I look forward to returning home to California and, if confirmed, serving the people of California on our state's highest court."
Kruger is a Democrat but that was not a consideration in her nomination, Brown spokesman Evan Westrup said.
The governor's statement quoted a number of her former Department of Justice colleagues, including Paul Clement, solicitor general under President George W. Bush.
"Leondra is an outstanding lawyer and was an even better colleague at the Office of Solicitor General," Clement said. "She combines an understated and easygoing manner with a keen legal mind and unquestioned integrity."
Surprising Choice
It was a surprising choice but one that will enhance California's stature through its diversity, said Gerald Uelmen, a Santa Clara University law school professor. If approved, Kruger will further bring down the court's average age and California will have one black, one Hispanic and three Asian justices, four of whom would be women.
It's also Brown's third selection of someone without prior judicial experience and will likely continue to tilt the conservative-leaning court to the left, Uelman said.
"The only thing missing is some California background," Uelmen said of Kruger. "I guess she grew up in L.A. but has never practiced in California and really has been out of state for the last 20 years really."
She worked briefly as an intern at the U.S. Attorney's Office Central District of California in 1999 and as a summer associate at Munger, Tolles & Olson in 2000. Assemblyman Chris Holden, D-Pasadena, noted in a statement that she is a graduate of Polytechnic School in Pasadena.
Los Angeles Superior Court Lance Ito, a longtime Pasadena resident, took note of that connection as well.
"Great to have a nominee who hails from SoCal and Pasadena in particular…finally," he told the MetNews.
One prominent attorney, speaking on condition of anonymity, wasn't as impressed.
He said:
"At this rate, Jerry's next appointee will be a teenager. Jerry has not changed. He still believes in creating chaos. Other than being born here, she has zero connections to California.
"Harvard, Yale, University of Chicago, federal government in Washington, D.C. No nexus whatsoever. She might as well be from Liechtenstein. No experience anywhere at the state level."
U.S. Attorney General Eric Holder said he will miss working with Kruger. He said she will be an excellent and thoughtful Supreme Court justice.
Kruger graduated from Yale Law School, where she was editor-in-chief of the Yale Law Journal. She earned her bachelor's degree from Harvard University, where she graduated magna cum laude and was a member of Phi Beta Kappa.
The high court position pays $225,342 a year.
In other news, the Commission on Judicial Appointments has scheduled a meeting for Dec. 10 in San Francisco to consider Brown's nominations of San Francisco Superior Court Judge Marla Miller and former State Bar President Jon Streeter to sit on the First District Court of Appeal and Fresno Superior Court Judge M. Bruce Smith to sit on the Fifth District Court of Appeal.
The commission is soliciting comments on the nominees, which may be sent to Commission on Judicial Appointments, c/o Chief Justice of California, Supreme Court of California, 350 McAllister Street, San Francisco, California 94102  Attention: Secretary to the Commission.
Comments, as well as requests to speak at the hearings, are due by Dec. 3, the commission staff said.
Copyright 2014, Metropolitan News Company