Wednesday, June 11, 2014
Page 3
Former Central District Chief Judge Alicemarie Stotler Dead at 72
By a MetNews Staff Writer
Flags at federal courthouses in the Central District of California were lowered to half-mast yesterday in memory of Senior Judge—and former Chief Judge—Alicemarie H. Stotler, who died Monday at the age of 72.
The Alhambra native was appointed to the court by then-President Ronald Reagan in 1984. She became chief judge in 2005, stepping down from that post and assuming senior status in 2009.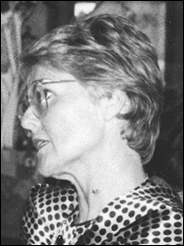 ALICEMARIE H. STOTLER
1942-2014
Stotler earned her undergraduate and law degrees from USC in 1964 and 1967 respectively, before becoming Orange County's first female deputy district attorney. After three years in private practice with her husband—James A. Stotler, who went on to become an Orange Superior Court judge—she was tapped for the Orange County Harbor Municipal Court bench by Gov. Jerry Brown in 1976.
Stotler served as a justice pro tempore in the Fourth District Court of Appeal, Div. Two in San Bernardino in 1977, and one year later, Brown elevated her to the Orange Superior Court.
In 1983, Stotler returned to private practice with her husband until Reagan named her to the federal bench.
She maintained her chambers in the Ronald Reagan Federal Building in Santa Ana.
Chief Judge George H. King said in a statement:
"Judge Stotler was one of the most influential judges who served on our Court. As chair of the United States Judicial Conference's Standing Committee on Rules of Practice and Procedure for five years, Judge Stotler's work literally impacted how every federal lawyer practiced law, and how every federal judge presided over each case. She was a dear friend and colleague who was unfailingly kind and thoughtful, and who carried herself with grace, dignity, elegance and decorum. The Court and the judiciary could not have had a better ambassador. We will all miss her very much."
The court said it intends to "convene a special session in the near future to celebrate the extraordinary life and contributions of Judge Stotler."
The judge's family suggested that any memorial donations be made to the Alicemarie Huber Stotler Scholarship Fund at the U.S.C. Gould School of Law or to a cancer research facility of the donor's choice.
Copyright 2014, Metropolitan News Company