Thursday, February 20, 2014
Page 1
Superior Court Judge Ronald Sohigian to Retire
By a MetNews Staff Writer
Los Angeles Superior Court Judge Ronald M. Sohigian will retire on April 16, a court spokesperson said yesterday.
Sohigian, 76, will preside over his downtown courtroom for the last time on Feb. 27, the spokesperson said. The judge, who in recent weeks declined to talk about his decision not to run for another term this year, could not be reached for comment yesterday.
He was appointed to the court in 1988 by then-Gov. George Deukmejian, after having practiced law since 1962.
He received his bachelor's degree from Yale in 1958, and his law degree from Harvard in 1961.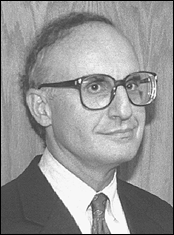 RONALD M. SOHIGIAN
Los Angeles Superior Court Judge
After law school, Sohigian became an associate with Hall, Henry, Oliver & McReavy in San Francisco.
In 1965, he joined Hindin, Sterling, McKittrick & Powsner as an associate in Beverly Hills, before becoming a partner with Hindin, McKittrick & Marsh in 1966.
From 1970 until 1974, Sohigian served as of counsel to two Los Angeles firms, while also working as a sole practitioner. His private practice concentrated on civil law, including trial and appellate work.
At the time of graduating from Harvard, Sohigian joined the U.S. Air Force Reserve where he served for four years, and then from 1965 to 1968, he served in the U.S. Naval Reserve, earning the rank of lieutenant.
Sohigian has been a speaker at events for the Los Angeles Trial Lawyers Association and the Association of Business Trial Lawyers.
In 1991, Sohigian was privately disciplined for abusing his authority in sanctioning attorneys. The advisory letter came after he had sanctioned attorneys for exceeding the page limit on briefs, and ordered that the attorneys show his order to every other judge with whom the attorneys sought to file briefs exceeding the page limit in the future.
He was challenged for election to the court in 1996—defeating two lawyers for the seat—but was unopposed in his last two elections.
In 2003, Roger M. Grace, editor-in-chief of the MetNews—which endorsed the jurist in that election contest—wrote in a column that Sohigian had not taken to heart the criticisms voiced in that campaign.
He described Sohigian as a "controversial judge—who is acknowledged even by critics to be bright, but is widely viewed as picky and oppressive."
The judge was publicly admonished by the CJP in 2007.
"Sohigian has engaged in a practice of abusing his judicial authority in connection with the issuance of orders to show causes (OSC's) re sanctions," the commission said. It also found that the judge "treated an attorney in a sarcastic and belittling manner."
The improper issuance of those orders, the commission explained, occurred when Sohigian routinely issued OSCs to plaintiffs for failing to appear at initial status conferences, even when the plaintiff had appeared through counsel, without any requirement that plaintiffs appear personally.
While the hearings were held on days that the litigants were already scheduled to appear, the commission said, the litigants and their attorneys still had to endure the unfair burden of responding to them.
The commission explained that Sohigian committed further violations by issuing OSCs to defendants who failed to give notice of status conferences, even though plaintiffs were the only party required to give such notice, and by suspending the orders for long periods of time before deciding whether to impose sanctions.
Sohigian recognized that his use of the orders had been wrong, expressed regret, and said that he had changed those practices, according to the commission decision.
Copyright 2014, Metropolitan News Company