Friday, September 19, 2014
Page 1
Board of Supervisors Set to Act on Appointment of Treasurer/Tax Collection Saladino as County Counsel
By a MetNews Staff Writer
The county Board of Supervisors is set to act Tuesday on a recommendation that Treasurer/Tax Collector Mark J. Saladino be appointed county counsel.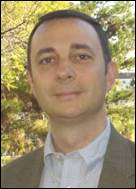 —AP
MARK J. SALADINO
County Tax Collector/Treasurer
If Chief Executive Officer William Fujioka's recommendation is approved by the five-member board, Saladino will succeed John Krattli, effective Oct. 15. Krattli retired in July after less than three years on the job, and Chief Deputy County Counsel Richard D. "Rick" Weiss has been acting in the post.
Saladino has held his present post since 1998. At the time of his appointment, he was a principal deputy county counsel, having joined the office in 1990.
His work in the office included finance and investment matters for the county and subordinate public agencies. From 1982 to 1990, he was at Hawkins, Delafield & Wood in New York City and at Jones Day Reavis & Pogue in Los Angeles, practicing in the fields of public finance, corporate finance and securities, bank lending, real estate, taxation and other transactional matters for public and private clients.
Saladino is a 1979 graduate of the University of Illinois, where he majored in investment and banking. He obtained his law degree from New York University in 1982 and is admitted to practice law in New York, California and the District of Columbia.
He has been actively involved in drafting legislation on public finance and investment and has held a number of offices in the California Association of County Treasurers and Tax Collectors.
Fujioka urged the board to appoint Saladino and to approve a salary of $288,915 per year, the same as Krattli was receiving when he left, based on the appointee's "extensive legal experience."
Saladino has been a member of the State Bar of California since 1985.
State Bar records show that he took inactive status in 2002 and returned to active status on June 27 of this year.
Copyright 2014, Metropolitan News Company