Wednesday, May 14, 2014
Page 3
Justice Rothschild Under Consideration for Presiding Justice
By a MetNews Staff Writer
Court of Appeal Justice Frances Rothschild is under consideration by Gov. Jerry Brown for appointment as presiding justice of the division in which she now serves, the MetNews has learned.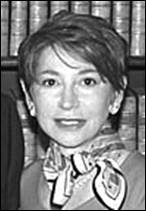 FRANCES ROTHSCHILD
Court of Appeal Justice
If appointed, Rothschild would succeed Robert Mallano as presiding justice of Div. One. Mallano retired Feb. 28.
Rothschild, 72, was named to the Court of Appeal by then-Gov. Arnold Schwarzenegger in 2005. She was named to the Superior Court by Brown in 1978, while he was in his first term as governor.
She was a Los Angeles Municipal Court judge at the time of her appointment to the Superior Court, having been named to the lower court by Brown in 1975.
She came to the bench from a private law practice specializing in labor law and other civil litigation. In a 1983 interview, that she attributed her appointment to the bench to being in the right place at the right time, having represented Brown in a lawsuit when he was secretary of state.
She also served as senior counsel for the state university and college system and clerked for Shirley Hufstedler when the future U.S. secretary of education was a justice of this districtís Court of Appeal.
Rothschild earned her law and undergraduate degrees at UCLA. She was born in Poland and immigrated to the United States with her family when she was 8 years old.
The family initially settled in Brooklyn, and she attended Rutgers University before transferring to UCLA.
At the time of Mallanoís retirement announcement, the divisionís other two justices said they would not seek appointment as presiding justice.
There are currently six vacancies on the court. In addition to the presiding justice opening in Div. One, there are vacant associate justice positions in Divs. Two, Four, Five, Six, and Seven.
The MetNews has previously reported that Los Angeles Superior Court Judges John Segal, Luis Lavin, Helen Bendix, Brian Hoffstadt, Lee Edmon, and Sanjay Kumar; U.S. District Judge Audrey Collins; Ventura Superior Court Judge Tari L. Cody; and Southwestern Law School professor Christopher Cameron were under consideration for the court.
Copyright 2014, Metropolitan News Company