Friday, February 21, 2014
Page 1
S.C. Upholds Conviction for Murdering Husband
Justices Unanimously Reject Claim That Confinement Conditions Deprived Defendant of Right to Counsel
By KENNETH OFGANG, Staff Writer
Conditions under which a murder defendant was confined before and during trial, including administrative segregation in a windowless cell with no telephone access for many months, did not deprive the accused of her right to counsel, the California Supreme Court ruled yesterday.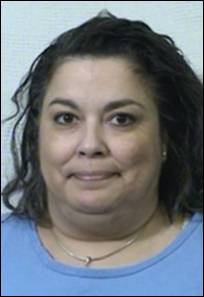 —California Department of Corrections
ANGELINA RODRIGUEZ
Death Row Inmate
The justices unanimously rejected Angelina Rodriguez's Sixth Amendment and other claims yesterday, upholding the death sentence imposed by since-retired Los Angeles Superior Court Judge William Pounders for the 2000 murder of Rodriguez's husband.
Jurors returned the death penalty verdict in 2004 after finding Rodriguez guilty of first degree murder with special circumstances of murder-by-poison and murder for financial gain. Jurors also found her guilty of attempting to dissuade a witness.
Prosecutors—led by Douglas Sortino, now a Los Angeles Superior Court judge—said Frank Rodriguez was killed by a mixture of antifreeze and oleander, poured into his Gatorade, so that his wife could collect on a $250,000 life insurance policy that she insisted they take out shortly after they were married.
Frank Rodriguez was 41 years old and had been in apparent good health prior to his death. His wife's arrest followed an investigation that lasted for months because the cause of death could not be immediately established.
Life Insurance Policy
Witnesses said Rodriguez was anxious to collect on the life insurance policy and needed a death certificate stating cause of death to do so. Investigators secretly recorded numerous phone calls with Rodriguez where she made numerous incriminating statements while attempting to blame the death on her husband's co-worker at the school where the couple had met and where Frank Rodriguez worked. Those phone calls were also the basis of the witness-tampering conviction, as Rodriguez urged a friend—in whom she had confided some of the details of her plan to kill her husband—to recant her statements to police and claim she had falsely accused Rodriguez because she believed Rodriguez had a romantic interest in the witness' husband.
Rodriguez was also accused of soliciting the assistance of a fellow inmate in a plot to kill the witness after her attempt at dissuasion failed. Jurors deadlocked on the charge.
Rodriguez was placed in administrative segregation, and denied access to a telephone, after her conversations were intercepted. The defense tried to get the restrictions lifted, but Pounders told the defendant he was not "going to be stupid enough to reestablish your ability to call witnesses and threaten them."
Pounders did, however, modify the restrictions about a month before trial, allowing Rodriguez to confer by phone with her attorneys three times weekly during designated hours.
Penalty Phase
In the penalty phase of the trial, prosecutors presented evidence that the defendant had killed her 14-month old daughter in 1993 to collect a $50,000 insurance policy, a crime with which she had not been charged. Her daughter choked on a plastic nipple that had broken free from a bottle made by Gerber.
She and her then-husband collected a $710,000 settlement from Gerber after the couple filed a lawsuit, and she received 60 percent of the proceeds after legal fees and costs.
A search of Rodriguez's house after her arrest in 2001 turned up an expert's report commissioned by the couple's lawyer that concluded the nipple could not have been broken off while the baby was feeding. That report had not been discovered by the defense lawyers, who agreed to settle after a second expert retained by the plaintiffs reached a contrary opinion.
Both experts testified at the murder trial. Prosecutors also presented evidence that Rodriguez purchased the $50,000 life insurance policy two months before the baby died without telling her then-husband, and that Rodriguez was named the sole beneficiary.
Confinement Conditions
On appeal, it was argued that the conditions of her confinement, including the fact that she could only speak to her attorneys when they were able to visit in person, deprived her of a meaningful defense.
But Justice Ming Chin, writing for the court, agreed with the trial judge that the defendant was "a serious security risk," and said the restrictions, while "no doubt inconvenient," were no broader than necessary.
"Criminal behavior often has inconvenient consequences," he wrote. "But the court was always solicitous of defendant's right to reasonable access to her attorney and took reasonable steps to ensure it," including the easing of the phone restrictions in advance of trial.
The court also rejected the contention that the judge should have excluded evidence of the prior murder on sufficiency grounds.
The fact that Rodriguez insured the child's life without telling the father and without making him a beneficiary "strongly suggests she murdered her daughter to collect the life insurance proceeds, just as she later murdered her husband to collect on a life insurance policy that she insisted he take out," Chin wrote. "After her daughter died, she seemed more concerned about collecting the pacifier parts and suing Gerber than about losing her."
According to a Department of Corrections and Rehabilitation summary published this month, there are only 20 women among the 747 inmates awaiting execution in the state. Executions have been on hold in California since 2006 because of lawsuits challenging the constitutionality of California's death penalty.
The case is People v. Rodriguez, 13 S.O.S. 833.
Copyright 2014, Metropolitan News Company