Thursday, August 21, 2014
Page 3
Judge Richard Rico Under Consideration for C.A.
By a MetNews Staff Writer
Los Angeles Superior Court Judge Richard Rico is under consideration for appointment to this districtís Court of Appeal, the MetNews has learned.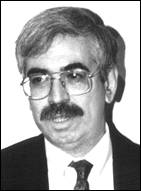 RICHARD RICO
Superior Court Judge
Rico, 60, has previously sat on the Court of Appeal by assignment and was considered for the Court of Appeal more than a decade ago by then-Gov. Gray Davis. He currently has a civil assignment at the Stanley Mosk courthouse downtown.
Rico was tapped by Davis as a Los Angeles Municipal Court judge in October 1999, as part of Davisí first group of local trial court appointees. He became a Superior Court judge through unification in January 2000, and two months later became the last judge ever elected in the old Los Angeles Judicial District.
He was rated well qualified by the Los Angeles County Bar Association in that contest and won by a 3 to 1 margin.
Prior to his appointment to the bench, he was a senior attorney on the staff of the Fourth District Court of Appeal, Div. Three. He joined the Santa Ana-based court in 1995 after 11 years with what is now the Los Angeles firm of Breidenbach, Buckley, Huchting, Halm, & Hamblet.
He is a graduate of Yale University and Stanford University School of Law.
The Court of Appeal currently has three vacancies for which no one had been nominated, in Divs. Five, Six, and Seven. The MetNews has previously reported that Ventura Superior Court Judge Tari Cody; Los Angeles Superior Court Judges John Segal, Luis Lavin, Helen Bendix, and Sanjay Kumar; and Southwestern Law School professor Christopher Cameron are under consideration for those posts.
Copyright 2014, Metropolitan News Company