Monday, August 4, 2014
Page 3
Judge Chalfant Erred in Relying on Expert's Speculation—C.A.
Opinion Says Driver's License of Nightclub Comedienne Should Be Yanked
By a MetNews Staff Writer
The Court of Appeal for this district has faulted a Los Angeles Superior Court judge in the Writs Department for elevating speculation of an expert witness at an administrative hearing over eyewitness testimony of a California Highway Patrol officer.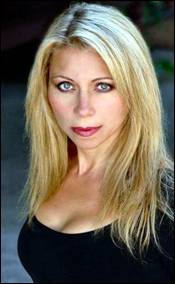 GULDIN PEKIN
Comedienne
The expert testified at a Department of Motor Vehicles hearing that a drunk-driving suspect might have been able to successfully complete a breath test for intoxication if given another chance, while the officer testified that she had been given opportunities and wasn't cooperating.
Thursday's opinion, which was not certified for publication, reverses a judgment by Judge James Chalfant ordering the DMV to reinstate the driver's license of Guldin Pekin, known only as "Guldin" in performing as a nightclub comedienne. Pekin was found at a DMV hearing to have refused to submit to a chemical test of her blood-alcohol level after being arrested July 9, 2011, on suspicion of drunk-driving on the Hollywood Freeway.
The arrest followed a near-accident on the freeway apparently due to Pekin's erratic driving and, when Pekin was stopped by CHP officers, her admission that she had consumed one beer, her failing the field sobriety test, and her lack of cooperation in connection with a "preliminary alcohol screening" test.
The PAS entailed blowing into a hand-held machine. Instructed to blow continuously, she merely puffed into it quickly, then sucked the air back, according to the testimony of Officer Robert Sapp.
Despite her asserted deviation from instructions, each of three samples indicated she was intoxicated.
Once at the station, Pekin opted for a breath test over a blood test. She was given three chances to blow into the breathalyzer for four to seven seconds.
On the first try, she blew for .37 seconds, the second time for 1.52 seconds. The result of the third attempt was not recorded, and the record suggested she might have been given three additional opportunities.
Forensic Toxicologist Testifies
A forensic toxicologist, testifying as an expert, opined that because Pekin exhaled into the breathalyzer longer on the second recorded try than the first, it was likely she would have gotten up enough air to successfully complete the test, if given the chance.
Pekin was offered an opportunity to have a blood sample drawn but, according to Sapp's testimony, responded: "I won't do blood, I don't like needles."
She produced statements from her dentist and dermatologist attesting to her having expressed to them an aversion to needles.
(Although Pekin purportedly indicated a willingness to supply a urine sample, the implied consent law was amended in 1998 to provide for a test of such a sample only if a breath or blood test cannot be performed.)
The DMV imposed a one-year suspension of the comedienne's driver's license, and Pekin sought a writ, as well as a stay of the order. Chalfant granted the stay at an ex parte hearing on March 15, 2012.
On Nov. 27 of that year, he found:
"…Pekin refused to submit to a blood test; she cannot rely on her needle phobia for her refusal of a blood test. But the court cannot deem that a refusal because Pekin first chose a breath test, as was her right, and she did not fail to complete it. Rather, Officer Sapp unfairly cut her off after only two (possibly three) attempts, even though her lung volume was increasing and a reasonable prospect existed that she would complete the test. This was an abuse of discretion in administering the test."
Chalfant signed the judgment granting a writ of mandate on Dec. 14.
Opinion by Aldrich
Justice Richard Aldrich wrote for Div. Three in reversing Chalfant's decision.
He observed that Chalfant was "influenced" by the expert witness's testimony that the increase of the volume of air Pekin emitted in the second breath test indicated that a further test, if allowed, might have proven successful. Aldrich commented:
"[E]xpert testimony does not constitute substantial evidence when based on conclusions or assumptions not supported by evidence, or on matters not reasonably relied upon by other experts, or on speculative or conjectural factors."
Without the expert's testimony, he said, "there is no evidence to support the trial court's determination that the weight of the evidence contradicted the findings of the administrative hearing officer."
Aldrich went on to say:
"The record shows the officer repeatedly instructed Pekin on how to use the breath test machine and each time she ineffectually blew into the mouthpiece. Pekin failed to properly blow at least six times, thrice at the scene of her arrest where she nonetheless recorded blood alcohol levels above the legal limit, and three times at the police station. She begged for, and he allowed her, a third attempt at the police station, although he did not remember that attempt by the time of the hearing. There is no evidence other than speculation that a fourth attempt would have produced a satisfactory volume of air, whereas Officer Sapp testified he had concluded she would not blow into the mouthpiece long enough to register a result."
Finding Unsupported
The jurist added:
"It was not Pekin's failure to produce a measurable breath sample that Officer Sapp labeled as a failure to complete a chemical test; it was her refusal to then submit to the blood test—about which there is no dispute—that triggered the notice of suspension….As a matter of law, the weight of the evidence does not support a finding contrary to that of the administrative hearing officer.
The case is Pekin v. Valverde, B247358.
Pekin was represented by Malibu attorney Michael L. Schultz. Deputies Attorney General Michael E. Whitaker and Leah C. Gershon acted for the DMV.
Schultz said Friday that he was "of course disappointed" by the Court of Appeal's decision and noted:
"Once I've had a chance to carefully review the opinion, further remedies will be considered."
Essential to Livelihood
Pekin, a green-eyed blonde born in Istanbul, said in a declaration accompanying the writ petition that the ability to drive is essential to her, explaining:
"My work is generally performed in the late evenings, at a time when public transportation is generally unavailable. I also am often called to attend last minute interviews and auditions for shows (that often lead to bookings) and need to be able to drive for such purposes."
She contended:
"Without being able to drive to the various venues, I would be unable to earn a living (or continue to fund my son's college tuition fees) as my income is derived from my self-employment….Unfortunately, I have not yet attained that degree of fame and fortune that would enable me to hire a driver."
Pekin is a frequent performer at the Comedy Store on the Sunset Strip.
Copyright 2014, Metropolitan News Company