Tuesday, October 14, 2014
Page 3
Los Angeles Superior Court Judge Russell Kussman Under Consideration for Court of Appeal
By a MetNews Staff Writer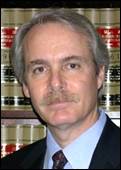 RUSSELL S. KUSSMAN
Los Angeles Superior Court Judge
Los Angeles Superior Court Judge Russell S. Kussman is under consideration for appointment to this districtís Court of Appeal, the MetNews has learned.
Kussman, 64, was appointed to the bench by then-Gov. Arnold Schwarzenegger in 2010 following a highly successful career as a medical malpractice lawyer. He has also been a licensed physician in California for nearly 40 years, being board-certified in internal medicine.
Kussman was a founding partner of Kussman and Whitehill, which was established in 1988. He was an associate, then partner, at Gage, Mazursky, Schwartz, Angelo and Kussman from 1984 to 1988.
Prior to that, Kussman was a sole practitioner from 1982 to 1984. He served as an associate attorney for Belli Law Offices in 1982 and for Gibson, Dunn and Crutcher from 1981 to 1982.
His undergraduate and medical degrees are from Boston University and his law degree is from UC Berkeley.
Kussman currently sits by assignment in Div. Three of the Court of Appeal, and has previously sat in Div. Eight. He is scheduled to return to Van Nuys at the end of the month.
The MetNews has previously reported that Ventura Superior Court Judge Tari Cody; Los Angeles Superior Court Judges Richard Rico, John Segal, Luis Lavin, Helen Bendix, and Sanjay Kumar; and Southwestern Law School professor Christopher Cameron are also under consideration for appointment.
The court currently has vacancies in Divs. Three, Five, Six, and Seven.
Copyright 2014, Metropolitan News Company