Thursday, April 17, 2014
Page 4
JUDICIAL ELECTIONS: Los Angeles Superior Court Office No. 48
Prosecutor Vies With Former Leading Lawmaker for Judgeship
By ROGER M. GRACE, Editor
Veteran Deputy District Attorney Carol Rose is pitted against for Charles M. Calderon, who served as majority leader in both the Assembly and the state Senate.
Calderon has hired Cerrell Associates, Inc. as his political consulting firm and Rose is represented by David Gould.
Rose terms her adversary a "career politician" and describes herself as a "career trial attorney."
Calderon claims that he "clearly" has a "more diverse background" than she.
He predicts both of them will be rated "qualified" by the Los Angeles County Bar Assn. She foresees him being found "not qualified" and she drawing a "well qualified" label.
Today: a look at Rose; tomorrow, at Calderon.
CAROL ROSE
Candidate Denies That She's 'Scattered', Others Say She Is; Fitness for Bench Questioned
"I might appear scattered," Deputy District Attorney Carol Rose acknowledges, adding:
"But I'm not."
Why would she appear to be scattered?
"Because I do so many things at once," she responds. "My mother says that when she looks at me, she gets tired looking."
Rose met with the MetNews at its offices recently to discuss her candidacy. She brought with her some annual District Attorney Office evaluations of her by supervisors—but they were not recent ones. They were from 1988, 1992, 1993, 1998, 1999, and 2002.
With respect to appearing "scattered," Rose says:
"I brought performance evaluations that say, one of them even says that—and says 'but she's not.' I hope I brought that one. I have one that says that."
There was nothing to that effect in any of the evaluations she provided. If an evaluator of her performance, in some year, did expressly dismiss the notion that Rose is unfocused, it remains that many have the impression that she is.
Observers apply to her such terms as "disorganized," "a bit odd," "eccentric," "ding-a-ling," "dingbat," and "chiseler."
In marked contrast, Court of Appeal Presiding Justice Dennis Perluss of this district's Div. Seven says:
"I have known Carol for more than 30 years. I believe her experience, her intelligence and her common sense will make her an outstanding judge of the Los Angeles Superior Court."
Prosecutorial Prowess Praised
While the clear consensus among judges, prosecutors, and defense attorneys who were surveyed is that Rose lacks the capacity to be a judge, she is nonetheless credited with intelligence and prosecutorial know-how—and, in particular, a knack for persuading juries.
A judge expresses the concern that Rose would be "a disaster on the bench," saying:
"She is not focused. Her judgment is not the best."
The judge says she is "needy," relating that when Rose enters the courtroom, "the bailiff becomes her servant, the clerk becomes her servant," as she delegates tasks to them.
But when it comes to interaction with jurors, the judge notes, there's "some sort of chemistry that makes her a successful prosecutor."
One member of the District Attorney's Office says that Rose "does have a very scattered personae about her," yet observes that "she has some pretty phenomenal results" in jury trials.
Another person interviewed terms Rose "a capable lawyer," and says that "the jurors seem to love her."
And yet another likens her to the fictional Inspector Clouseau, central character in the Pink Panther movies. Clouseau appears inept, but succeeds in solving the crimes. Rose, like Clouseau, appears "bungling," the interviewee says, but points out:
"The jury finds that endearing. She's successful."
'Something for Nothing'
With respect to being a "chiseler," a colleague of hers says:
"She's always trying to work the system to get something for nothing or to get a discount."
When Rose worked at the Compton courthouse, the colleague recounts, she would take advantage of the discount offered at a local restaurant to city workers—flashing her credentials and not revealing that she actually worked for a county office.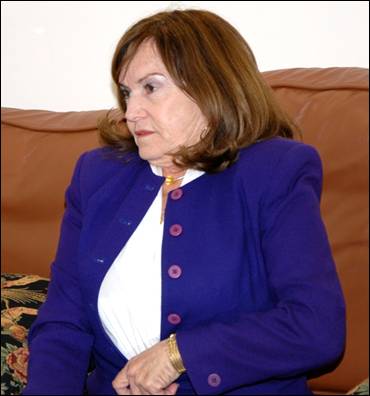 ROSE
She once advertised in the Loyola Law School newspaper, seeking to recruit a law clerk to assist her, without pay, according to the source. A student did become her "personal assistant," doing "a lot of her work," the colleague says—but the hitch was that she had not obtained the requisite authorization from the DA's Office. This was cited as a further example of her gaining something to which she wasn't entitled.
The critic tells of witnessing Rose at a political fundraiser, reporting:
"She snuck in the side door, she and her husband."
To the list of adjectives applied to Rose, this person adds "scatterbrained and flighty."
Denies Gate-Crashing
Responding to the allegation that she slipped into a political fundraiser without paying, Rose says:
"Oh, that's so funny. Recently, I just went in for a moment. I didn't pay at the door. And I said to somebody, 'I'm not going to pay because I'm just going in for a moment.' I went in to do something, and that must be what somebody is talking about."
When asked what the event was, Rose expresses uncertainty. She recalls two recent fundraisers at which she did pay: One in support of Doug Haubert, running for reelection as Long Beach city prosecutor, and the other to benefit Deputy District Attorney Carol Najera, a Superior Court candidate challenging a sitting judge, James Pierce.
She concludes: "I bet it was the Italian American" Lawyers Association meeting.
Rose explains that she did not pay for her ticket, but was the guest of someone who paid for both of them.
However, that dinner meeting was not an event at which she "went in for a moment." Held Feb. 19, Rose campaigned during the cocktail hour and stayed for the entire dinner, with the Los Angeles Dragnet blogspot relating that she was "doing the rounds."
Candidate's Recollections
Rose's recollection appears questionable in other contexts.
She says of former Gov. George Deukmejian:
"He was supposed to be at my [March 27] fundraiser [aimed at the Armenian American community]. He agreed to come, and we sent the car, but he wasn't there. I think he forgot. He's getting old."
Doubt was subsequently cast on the accuracy of her recitation, and a follow-up interview with Rose took place by telephone. She maintains:
"I spoke to Governor Deukmejian at his home, myself."
Deukmejian says of the statement that he agreed to come to the fundraiser: "It's not true."
He advises:
"I was asked if I would attend an event for her but I have never committed to do that."
He's not endorsing her, the former governor notes.
Of former District Attorney Steve Cooley, Rose says:
"He was coming to one of my fundraisers and I'm hoping he'll endorse me."
Cooley disclaims ever having indicated an intention of attending a Rose fundraiser, saying:
"She did attempt to communicate with me via my business answering service a couple of weeks ago. I have not responded. I did receive an electronic invitation from her campaign to which I did not respond and I did not attend."
He adds:
"I have decided to not endorse either candidate in that contest."
Sought Appointment
Rose says that she applied for appointment to the Long Beach Municipal Court in 1986, when Deukmejian was governor, but that her name did not reach his desk, notwithstanding that she had been cleared by the State Bar Commission on Judicial Nominees Evaluation.
Those evaluations are ostensibly confidential, unless a candidate is rated "not qualified," in which event the applicant is so informed, and may appeal. Nonetheless, word of ratings have, through the years, been leaked.
This dialogue took place at the interview with Rose:
MetNews: Do you know what your JNE rating was?
Rose: That one, then, I think it was well—I know what it was….I don't really—it was "well qualified."
MetNews: How do you know it was well qualified?
Rose: Oh, I don't want to put this on the record. I do know that though. I do know that.
MetNews: Did a JNE commissioner tell you that?
Rose: I'm not going to say how I found out. I don't remember whether—I don't like being taped on this issue. I don't know if the head of my firm was president of the State Bar at that time. I don't know who—how I found out. I don't remember how I found out. I don't think it was he, but I don't remember.
MetNews: What firm were you with at the time?
Rose: '86. I was an L.A. city attorney, actually, then. The president of my firm was Mitchell Silberberg. [She had worked for the law firm of Mitchell, Silberberg & Knupp in the late 1970s.] He was president of the bar when I took the bar [exam], president of the bar. So we got our results very quickly. These are very uncomfortable questions. I thought you were going to talk about my qualities to be a judge, not political stuff.
(Edward Rubin of Mitchell, Silberberg & Knupp was president of the State Bar from July 29-Sept. 28 of 1977, filling out the term of Ralph Gampell, who resigned to become director of the Administrative Office of the Courts.)
Republican Activist
At one point in her career, Rose appeared to be an ardent Republican.
In the closing days of Republican Pete Wilson's successful 1990 campaign for governor, Rose appeared with Wilson at a Nov. 2 press conference in Los Angeles. As reported by the McClatchy News Service:
"Carol Rose of Women Prosecutors of California charged that [Democratic candidate Dianne] Feinstein has demonstrated 'insensitivity to women and to rape victims' and warned that one out of three California women will be raped."
As recited in the Aug. 2, 1994 issue of the Los Angeles Times, Rose participated in a television commercial staged by Wilson's reelection committee. In it, she denounced as "unconscionable that Kathleen Brown could oppose the 'one-strike' bill." Brown, sister of Gov. Jerry Brown, was then state treasurer and was Wilson's Democratic rival in the November run-off. The one-strike bill, favored by Wilson, originally provided for mandatory life sentences, without possibility of parole, for rapists and child molesters in nearly every instance, and was opposed by Brown. As it had recently been amended, however, it was less stringent and she was in favor of it, giving rise to Brown's assertion that the commercial conveyed a "lie."
Rose was a delegate to the 1996 Republican National Convention, convened in San Diego, at which then-U.S. Sen. Robert Dole was nominated for president. A report in the Aug. 11 issue of the Long Beach Press-Telegram focuses on three GOP delegates from its circulation area, include Rose, noting:
"Deputy District Attorney Carol Rose of Long Beach, ran news conferences for Pete Wilson. Her [then-]husband went to school with [state Attorney General Dan] Lungren. When Dole flew into Long Beach Airport recently with Wilson and Lungren, Rose was part of the welcoming committee."
A separate piece in that issue lists her political activities as follows:
"Long Beach chair of ProWilson; worked on 1990 and 1994 campaigns of Gov. Pete Wilson; campaigned for former Long Beach City Councilwoman Jan Hall and Rep. Steve Horn, R-Long Beach; Long Beach chair, 1994 Governor's Conference for Women."
The Tuesday, Aug. 13, 1996, edition of the Press-Telegram contains this information:
"Long Beach prosecutor Carol Rose is already learning about the publicity value of being a delegate to the Republican National Convention.
"The '`Today' show interviewed her Monday….
"Talk about good seats. Rose was in the sixth row, with Los Angeles County Supervisor Michael Antonovich on one side and California Manufacturers Association president William Campbell on the other."
An Aug. 13 article in the Daily News of Los Angeles says:
"Rose, who has been active in Republican politics only since 1990, isn't familiar with past conventions, but she sees herself now playing a larger role for the future."
The Press-Telegram, in an Aug. 16 article, quotes Rose as saying ``that Dole was "charged up to change the course of America."
Newspaper articles reflecting Rose's seeming allegiance to the GOP are not readily located past 1996.
However, as witnessed by a MetNews reporter at the Feb. 19 IALA meeting, Rose button-holed former District Attorney Robert H. Philibosian and, asking for his endorsement, assured him that she was—as he is—a Republican.
Switching Parties
Rose is opposing Charles M. Calderon, a former Democratic leader in both the state Senate and the Assembly. Does she anticipate receiving some Republican money?
"I don't know if I will," she responds.
"I expect Democratic money. I'm a Democrat."
Reminded of her having mentioned to Philibosian that she was a Republican, she says:
"I was then. I was a Democrat most of my life. And I was an active Democrat. And I just never got around to changing it until recently."
She explains that she was first a Democrat, switched to the Republican Party, then switched back to the Democratic Party early last month.
When did she re-register as a Republican? She answers:
"I don't know. I don't know. It was, it was part of helping—I don't want this—I don't know when. It was not that, a few years ago. I was working on getting some legislation passed for the office, and to prevent crime, and it was helpful to do that. It was a good motive, and it worked."
Why did she switch back to the Democratic Party? Rose replies:
"Because that's who I am, and if somebody like you asks me what I am, I can say what I am.
"My mother takes carloads of people, even when she was 80 years old, to the, not carloads, busloads, to go vote in the Democratic Party. That's who I am. That's who I am."
Asked, "Why did you register as a Republican when you're really a Democrat at heart?," Rose says:
"I did it some years ago because it helped me get legislation passed, helped get legislation passed in Sacramento, that did pass and has saved a lot of potential victims….I was asked to do it."
Who asked her to do it?
"Pete Wilson," she says.
Under further questioning, Rose pins the purpose of her registration as a Republican to a desire to boost her effectiveness in promoting passage of the one-strike statute.
Claims Authorship
"I wrote one-strike," she represents in her interview.
Her claim has broadened since the time a profile on her was published in the Press-Telegram, on Aug. 2, 2001. That article quotes her as saying she was "instrumental in creating a one-strike law."
The bill, signed by Wilson on Sept. 8, 1994, was carried by then-state Sen. Marian Bergeson, R-Newport Beach.
Rose contends that the legislation—primarily contained in Penal Code §667.61—means "life for rapists, under certain circumstances."
The final version, after numerous adjustments in the Legislature, does not mandate life sentences. It provides for sentences of 25 years to life for the most serious of sexual assaults—such as those entailing mayhem, torture, kidnapping, or burglary with intent to commit rape—and sentences of 15 years to life in cases such as those involving multiple victims or special circumstances.
Bergeson does not corroborate Rose's statement that she drafted the one-strike bill. She says she does remember Rose, but "vaguely."
The drafting of a bill requires a "combination of efforts," she says, recalling that the one-strike bill, in particular, "did require a lot of input" from many persons and groups, and "working with the Governor's Office" which was pushing for passage.
Those who provided input, she remarks, "can say they were part of the drafting."
Was there a principal draftsperson of the bill?
"Yes," Bergeson responds. "Me."
Says Appointment Offered
In addition to applying for appointment to the Long Beach Municipal Court in 1986, Rose sought appointment to the Los Angeles Superior Court when Wilson was governor.
"I know that he offered me a judgeship," she says.
As Rose tells it, Wilson's "right-hand person," possibly the chief of staff, named "Randle," telephoned her and conveyed the offer of an appointment. That would have been Deputy Chief of Staff Jeff Randle.
She reports that she turned down the judgeship.
"I love trials," she says, explaining that she decided she was not ready to give up the role of a prosecutor.
Randle is now CEO of a public relations and public affairs firm in Sacramento. His partner is Mitch Zak, who had been a member of Wilson's personal staff.
Responding to Rose's claim, after consulting with Randle, he says:
"Jeff Randle never offered her a judgeship."
Zak relates that Randle "knew of her as a prosecutor."
No JNE Rating
Rose says she did not receive a JNE rating in connection with the Superior Court appointment she sought. She recounts that she went to meet with a subcommittee of the commission, but it turned out that one of the two members was a woman who appeared in a Kathleen Brown commercial rebutting the one in which Rose had appeared.
With the commissioner's objectivity questioned, the interview was not completed, the candidate relates.
The person whom Rose denominates her Democratic "counterpart" was then-Deputy District Attorney Lauren Weis, who said in the Brown commercial:
"I've prosecuted rapists for 13 years. Wilson's ad is an outrage to women. Kathleen Brown supports One Strike."
The woman in that commercial is now Los Angeles Superior Court Judge Lauren Weis Birnstein, who says:
"I've never been on the JNE Commission."
Rose first explains how she could have been offered a judgeship without JNE having completed an evaluation of her by saying: "JNE is not mandated by law." Rose mentions that Dan Lungren (a former state attorney general, now a member of the House of Representatives) told her that.
The submission by the governor of names of potential judicial appointees is, in fact, required by Government Code §12011.5. However, under ¶(k), the requirement "shall not apply to any vacancy in judicial office occurring within the 90 days preceding the expiration of the Governor's term of office."
Advised of the statute, Rose says the judgeship was offered to her right at the end of Wilson's second term.
That would explain how she could have been offered a judgeship without an evaluation by JNE—except that during the last 90 days of the Wilson Administration, Randle was no longer deputy chief of staff.
He "had left in the spring of that year," to work on initiatives, Zak says.
Enters Law Practice
Rose has been in law practice for more than 36 years. She was admitted to the State Bar on Dec. 21, 1977.
Her first job was with Mitchell, Silberberg. She notes that her clients included the Beach Boys, Chicago, and Lassie.
Rose says the reason she moved to Alschuler, Grossman & Pines in 1979 was it was a "class-action firm" and there was a cause she wanted to pursue. Girls in high school sports did not have the same facilities boys did, not even having uniforms, she recites. She became lead attorney, on a pro bono basis, in a federal class action suit.
"We changed the course of girls' athletics in California," Rose says. "Girls have complete equality in high school sports."
Marshall Grossman, a principal in that now-defunct firm (who is now with Orrick, Herrington & Sucliffe LLP) remembers Rose as a "very able, energetic lawyer."
In 1980, she left private practice to become a deputy Los Angeles city attorney. While in that office, she taught two semesters as an adjunct professor at Loyola Law School (1982-3), and acted as a judge pro tem in the Los Angeles and Long Beach municipal courts (1983-86).
In 1986, Rose went to work as a deputy district attorney.
Prosecuting, she says, is her passion.
"I do this because I love it—not for the money," Rose remarks. "If I wanted to have a practice that was really lucrative, I'd be back in Century City."
While a deputy city attorney, then as a deputy district attorney, Rose was stationed in San Pedro. She noticed that then-Los Angeles Municipal Court Judge David Kennick regularly had defense lawyers in chambers without a prosecutor being present. Sensing that they were discussing cases, Rose did some ease-dropping, As recited in the 1990 California Supreme Court opinion which ordered that Kennick be removed from office for persistent misconduct:
"She…positioned herself at the chambers door, heard that they were discussing one of her own cases, and then went into chambers herself."
Rose testified about that incident, and others, before the Commission on Judicial Performance.
Family Life
Rose and then-attorney Joseph E. Sheridan were wed in 1984, separated in 2002, and were divorced in 2004, the same year Sheridan was disbarred. The proceedings were complex and produced a Court of Appeal opinion.
The couple had two children. Rose says:
"My daughter just turned 30. My son, I had 20 months after her. I lost him."
The son was a 20-year-old junior at UCLA when he died in 2006.
Rose, 65, is now married to a senior mechanical engineer.
Reflecting on her lengthy legal career, Rose says:
"I feel like I'm a scholar. I feel that I, over the years, have seen it all."
Copyright 2014, Metropolitan News Company