Monday, June 30, 2014
Page 1
C.A. Says Judges, Justices Can Seek Other Offices
By KENNETH OFGANG, Staff Writer
A judge or justice who resigns or retires from a California court of record can be elected or appointed to another public post prior to the end of the last term to which he was appointed or elected, the Fourth District Court of Appeal ruled Friday.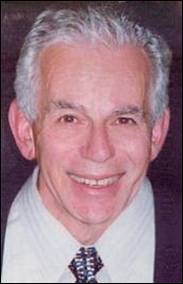 ARTHUR GILBERT
Court of Appeal Presiding Justice
Div. Three reversed a decision by Los Angeles Superior Court Judge Richard Fruin, who held that Art. VI, §17 of the state Constitution prohibits judges and justices from seeking other office or employment.
The section reads:
"A judge of a court of record may not practice law and during the term for which the judge was selected is ineligible for public employment or public office other than judicial employment or judicial office…."
Court of Appeal Presiding Justice Arthur Gilbert, of this district's Div. Six, sued state Controller John Chiang for declaratory relief. He said in a verified complaint that he was contemplating leaving the court before his term ends in 2019 and was considering seeking another government post, but that his ability to do so was impaired because of the uncertainty surrounding §17.
Controller's Position
While there was no case law squarely interpreting the provision, Gilbert pled, the attorney general and the controller had taken the position that a sitting judge or justice may not seek a new position before the end of the term to which he or she was elected, even if he or she leaves the bench before that.
The controller was named as defendant because he is responsible for payment of state employee salaries and had asserted, according to Gilbert's complaint, that he would not pay the salary of a former jurist named to another state post in violation of the controller's interpretation of §17. Gilbert alleged that the provision should be interpreted as merely prohibiting judges from holding other posts while still on the bench, or in the alternative should be declared unconstitutional under the due process and equal protection clauses.
Gilbert did not say what post he might seek. But there were rumors following Gov. Jerry Brown's election that Gilbert was interested in serving as Brown's judicial appointments secretary, the two having been friends since student days at UC Berkeley.
Friday's ruling could allow Gilbert to serve in Brown's administration if, as expected, the governor wins reelection in November.
Trial Court Ruling
At the trial of the declaratory action, Fruin agreed that Gilbert had presented a justiciable question, but ruled against him on the merits, saying a judge's "term" is defined by a fixed period of years, and does not end when the judge leaves office if he resigns or retires early. He also rejected Gilbert's constitutional argument.
Gilbert's appeal was transferred by the Supreme Court to the Orange County-based appellate panel, which asked the Supreme Court's Committee on Judicial Ethics Opinions whether its members had a disqualifying conflict of interest, since they were themselves affected by §17. The committee advised the justices that they were not disqualified because "the rule of necessity" permits them to hear the case where every other Court of Appeal justice has the same conflict they do.
Justice William Rylaarsdam, writing for the Court of Appeal, said §17, by its plain language, only applies to sitting judges. A judge who has resigned or retired is no longer "a judge of a court of record," and thus not precluded from seeking other office or employment, he said.
He rejected the argument that the provision, the present language of which dates to the 1960s, was intended to prevent judges from trading decisions for appointments to other offices. That argument was not presented to the voters, he noted.
Besides, the jurist wrote, "if the goal is to prevent judges from trading a judicial decision for a government position, that goal would be best served by simply prohibiting all sitting judges from accepting public office or public employment for a specified time period after they have left the judiciary – without regard to whether they have left in the middle or at the end of their designated term."
Rylaarsdam cited a 1933 Supreme Court decision interpreting a prior, similarly worded version of the provision. The case dealt with whether the judges of the San Mateo Superior Court—there were two at the time—could serve on a panel created to nominate a county executive, as provided for by the county's 1932 charter.
The high court said the judges could not serve, because what was then Art. VI, §18 barred them from holding other public office. The purposes of the provision, the court explained, was to conserve the judges' time for the performance of judicial duties and to keep them away from "entanglements" and "partisan suspicions" that would arise if they were allowed to perform non-judicial duties.
Gilbert was represented by a former Court of Appeal justice, Elwood Lui of Jones Day, along with Erica L. Reilley, Peter E. Davids and Charlotte S. Wasserstein of that firm. The controller was represented by Deputy Attorneys General Mark R. Beckington and Anthony R. Hakl.
Another former Court of Appeal justice, Miriam Vogel of Morrison & Foerster LLP, along with Dale K. Larson of that firm, filed an amicus brief supporting Gilbert.
The case is Gilbert v. Chiang, G049148.
Copyright 2014, Metropolitan News Company