Thursday, February 27, 2014
Page 1
Panel Finds Copyright Breach, Says YouTube Must Take Down Anti-Muslim Movie
From Staff and Wire Service Reports
The Ninth U.S. Circuit Court of Appeals yesterday said YouTube must take down an anti-Muslim film that sparked violent riots in parts of the Middle East and death threats to the actors.
A divided three-judge panel ruled that an actress who received $500 for a little over three days of work on a film with the working title "Desert Warrior" was entitled to a preliminary injunction, vindicating her asserted copyright interest in the work. Cindy Lee Garcia said she had no knowledge the filmmaker planned to the turn project into "Innocence of Muslims," a 2012 video that led to rioting and deaths because of its negative portrayal of the Prophet Muhammad.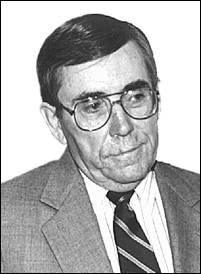 —AP
This file photo shows Cindy Lee Garcia, right, one of the actresses in the film "Innocence of Muslims," and attorney M. Cris Armenta at a news conference before a hearing at Los Angeles Superior Court.
Garcia said she was never told the film dealt with religion or radical Islam. When the clip was released, her lines were dubbed to have her character asking Muhammad if he was a child molester.
"While answering a casting call for a low-budget amateur film doesn't often lead to stardom, it also rarely turns an aspiring actress into the subject of a fatwa," Chief Judge Alex Kozinski wrote for the court. Garcia is likely to prevail on her infringement claim and should thus receive the injunction denied her by a federal district judge in Washington state, Kozinski said.
Calls Resisted
YouTube resisted calls by President Barack Obama and other world leaders to take down the video, arguing that to do so amounted to unwarranted government censorship and would violate the Google-owned company's free speech protections. Besides, the company argued that the filmmakers and not the actors of the film owned the copyright and only they could remove it from YouTube.
Google argued that the actress had no claim to the film because filmmaker Mark Basseley Youssef wrote the dialogue, managed the entire production and dubbed over Garcia's dialogue during postproduction editing. That makes the film a "work for hire" and precludes any assertion of a copyrighted interest on the part of cast members, the company asserted.
That would be true in a normal case, Kozinski agreed. But Garcia's claim of a protectable interest—not in the film itself but in her performance—appears valid because she was misled as to the title and content and thus did not give up her rights, the judge said.
Limited Ruling
Kozinski emphasized that the ruling was not a blanket order giving copyright protection to every actor, but that in this case, Garcia's performance was worthy of copyright protection.
"We need not and do not decide whether every actor has a copyright in his performance within a movie," the judge wrote. "It suffices for now to hold that, while the matter is fairly debatable, Garcia is likely to prevail."
The plaintiff, he said, "was duped into providing an artistic performance that was used in a way she never could have foreseen."
Judge Ronald Gould concurred, but Judge N. Randy Smith dissented, arguing that Garcia's five-second appearance gave her no ownership claims.
"Her brief appearance in the film, even if a valuable contribution to the film, does not make her an author," Smith wrote. "Indeed, it is difficult to understand how she can be considered an 'inventive or master mind' of her performance under these facts."
Youssef, he wrote, was entitled to all of the benefits accruing to a filmmaker who creates a work for hire, because he was in the business of filmmaking and did the essential work to create the finished product.
Noted film buff Kozinski disputed his colleague on that point.
"The dissent would hold that Youssef was in the 'regular business' of filmmaking simply because he made 'Innocence of Muslims,'" the chief judge wrote. "But if shooting a single amateur film amounts to the regular business of filmmaking, every schmuck with a video camera becomes a movie mogul."
The plaintiff's attorney said the court got it right.
"Had Ms. Garcia known the true nature of the propaganda film the producers were planning, she would never had agreed to appear in the movie," Cris Armenta said.
Youssef, the filmmaker, was sentenced to 21 months in prison for check fraud in 2010 and barred from accessing the Internet without court approval. He was returned to prison in 2012 for violating terms of his release and was freed on supervised release again in September 2013.
For Google, the ruling represents a nettlesome issue if allowed to stand. The company expressed fears that bit players and extras appearing in popular clips will now be emboldened to send takedown notices to YouTube unless settlements can be reached with the filmmakers.
Google, which has removed the clip, said it will seek rehearing or Supreme Court review.
The case is Garcia v. Google, Inc., 12-57302
Copyright 2014, Metropolitan News Company