Tuesday, February 4, 2014
Page 1
Commissioner Lewis Files for Superior Court Slot
Jurist Files Opposite Prosecutor, Setting Up First Open Seat Contest
By KENNETH OFGANG, Staff Writer
Los Angeles Superior Court Commissioner Jacqueline Lewis is running for judge.
Lewis told the MetNews yesterday that she had filed papers to run for the seat being given up by Judge Michael Nash. She becomes the second candidate, after Deputy District Attorney Dayan Mathai, to seek that office.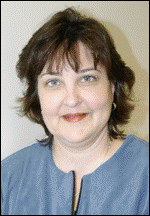 JACQUELINE LEWIS
Superior Court Commissioner
Nash promptly gave Lewis an endorsement, calling her "an excellent, proven judicial officer."
Lewis has been a commissioner since 2008, and was a juvenile court referee for 11 years before that. She applied for a judicial appointment prior to being appointed a commissioner, and her name was sent to the Commission on Judicial Nominees Evaluation by then-Gov. Arnold Schwarzenegger.
She said yesterday she had applied to Gov. Jerry Brown for an appointment, but has not heard back from the governor's office.
'More Things I Can Do'
While she has done a great deal of work as a commissioner, she said, "there are more things I can do as a judge."
She said she does not plan to employ a consultant or spend a great deal of money on the race.
"I am a public servant with two kids...," she explained. "I'm doing this for the most part myself."
Mathai, in contrast, has hired veteran consultant Brendan Huffman, and his report for the period ending Dec. 31 showed that he had raised $133,974 to date and has nearly 90,000 in the bank.
Lewis said she hopes that voters will consider the fact that she is already a judicial officer. "The reality is I'm running to do a job that I'm already doing, and that I have a lot of support from people who think I have a lot to offer," she said.
She said she hopes to obtain support from law enforcement, based on her having done dependency law training for police and also because her husband is a sheriff's sergeant.
Lewis is a graduate of Loyola Marymount University and UC Berkeley School of Law. She was the 2010 recipient of the Wilmont Sweeney Juvenile Court Judge of the Year Award given by the Juvenile Court Judges of California.
Other Developments
In related news:
•Deputy District Attorney Efrain Aceves, who said last week he would run for an open seat but was uncertain which one, filed a declaration of intent to seek the seat of Judge Ronald Sohigian. The 76-year-old incumbent last week declined to speak to the MetNews regarding his reelection plans.
•Superior Court Commissioner Emma Castro said she would likely file for an open seat. Castro has been a commissioner since 2011.
The UC Santa Barbara and UCLA School of Law graduate was affiliated with Los Angeles Dependency Lawyers, a non-profit organization representing parents in dependency cases. Having represented both children and parents in juvenile court for over 25 years, she said, she expects to have a lot of support from other judicial officers.
She added that she expects to hire a consultant and begin raising money once she makes a firm decision, which Castro said is likely to come in the next few days.
•Criminal defense attorney Andrew Stein, who said last week that he would run for an open seat, took out papers yesterday to run for the seat now held by Judge Rex Heeseman, 70. Stein said he does not expect Heeseman to run for reelection.
Heeseman Friday declined to speak to a reporter about his plans.
•Judge Richard Fruin Jr., 74, filed his declaration of intent to run for re-election on Friday, leaving Sohigian, Heeseman, Bob Bowers, and Tony L. Richardson as the only incumbents who have neither filed nor indicated that they would not be running.
Copyright 2014, Metropolitan News Company