Wednesday, April 2, 2014
Page 1
Charles Calderon Says He Doesn't Know if Brothers Are Guilty
Former Assembly Majority Leader Reveals That Indicted Siblings Have Not Sought His Counsel In Years; Says He Can't Assess Effect of Criminal Charges on His Superior Court Bid
By ROGER M. GRACE, Editor
Former Assembly Minority Leader Charles Calderon, a candidate for the Los Angeles Superior Court, has distanced himself from his two brothers who are under indictment on charges of political corruption.
He said the time has long passed since they have listened to him, and he does not know if they are guilty or not.
Calderon and his opponent in the June 3 contest, Deputy District Attorney Carol Rose, were among five candidates who met, in separate sessions, with the MetNews Monday afternoon. Of the 26 persons who are in judicial races in the county, only one, private practitioner B. Otis Felder, has been unavailable to discuss his candidacy.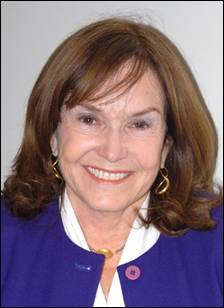 CAROL ROSE
Judicial Candidate
Federal indictments of state Sen. Ronald Calderon, 56, for allegedly accepting bribes, and former Assemblyman Thomas Calderon, 59, for purportedly assisting in the asserted schemes, were announced Feb. 21. The Senate last Friday voted to suspend Ronald Calderon and two other members who, in unrelated cases, are facing criminal charges.
Charles Calderon, 64, on Monday revealed longstanding family disharmony, saying of his younger brothers:
"Both of them stopped seeking my counsel years ago."
He said there is not an "estrangement," but explained:
"They went their own way without reference to whether I agreed or not."
'Political Dynasty'
The Calderon brothers have sometimes been referred to in the press as a "political dynasty," and cohesiveness among them has been assumed.
"We never disabused anybody on the outside about that," Charles Calderon said.
The former lawmaker declared that he is "hopeful" that his brothers "didn't engage in all the activities that they're being accused of engaging in," and said he simply does not know the truth of the matter.
"I trust the courts to bring out the truth, and we'll know the truth," he remarked.
At this point, he stressed, "they're entitled to the presumption of innocence."
If a court does find they committed the misdeeds of which they are accused, he added, "then they're responsible for their own actions."
Effect on Election
Calderon said "it's hard to assess" what impact his brothers' legal troubles will have on his own campaign.
"That was a factor, certainly, that I took into account to make the final decision" on whether to run, he noted.
His adversary, Rose, commented in a separate interview that she will not bring up, in her campaign, the matter of the criminal proceedings, but said "that will probably be brought up on its own, as time goes on," by the newspapers.
"I am hoping that voters who come out in this election are voters who read the papers—and will remember some of the articles about my opponent, himself, not just his family," she said.
Newspaper Assaults
There has been negative coverage of Calderon, himself, recently in the Los Angeles Newspaper Group newspapers, which include the Daily News of Los Angeles, the Pasadena Star News and the Whittier Daily News.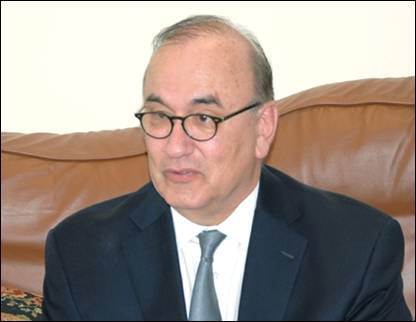 CHARLES CALDERON
Judicial Candidate
A Feb. 25 article in LANG newspapers said:
"While he was in the Assembly in 2012, Charles Calderon pushed for several bills that would have made it easier for mobile home park owners to collect more rent.
"At the same time his son Ian Calderon, who is now a Democratic Assemblyman representing the Whittier area, worked as a consultant for longtime family friends with relatives who operated mobile home parks."
The article noted that Dennis Kazarian, president of a mobile home development in Palm Springs, was Calderon's chief of staff from 1990-98 when Calderon was in the state Senate.
Calderon said the implication of the article was that he introduced a bill to aid Kazarian and, in exchange, Kazarian gave his son a job.
The ex-lawmaker related that Kazarian "helped me raise my son." He labeled as "ridiculous" the notion that it would require his introduction of a bill for Kazarian to extend a helping hand to Ian Calderon.
He added that Kazarian was president of a "non-profit mobile home park" which was exempt from the local rent control ordinance and therefore would not have been affected by his bill, which made it easier to hike rental rates.
Calderon said he has made a statutory demand for retraction, which is a prerequisite to filing a libel action which seeks more than special damages. So far, he disclosed, he has not received a response.
He made his retraction demand, he said, because the article "was just so beyond the pale"
An article, variously published in LANG newspapers on March 5 or March 6, began:
"During his 2010 reelection campaign, former Assemblyman Charles Calderon paid $40,000 to his son for Web-consulting services, but an investigation by this newspaper turned up no evidence of a campaign website or social media presence."
Calderon said he did not comment to the reporter who wrote the story because he felt it was pointless, in light of the negativity toward him reflected by the earlier piece.
He responded in the interview Monday that he does not deny that his son "received that much money from my campaign," but added:
"I take issue with what they said, and that is that there was no presence in the social media of my campaign or me. And all they needed to do was Google my name or Google the name of my committee and they would find websites, and websites that my son worked on."
He said of the LANG newspapers:
"I'm certainly not expecting them to endorse me."
Additional comments by Calderon and Rose, who are competing for Office No. 48, will appear in candidate profiles on them.
Copyright 2014, Metropolitan News Company