Wednesday, March 26, 2014
Page 1
Daniel Buckley, Supervising Judge of Civil Departments, to Run for Superior Court Assistant Presiding Judge
By a MetNews Staff Writer
Daniel J. Buckley, who supervises the Los Angeles Superior Court's civil departments, has declared his candidacy for the post of assistant presiding judge.
If elected, he would serve in that capacity in 2015 and 2016 and, if tradition were followed, would then be elected, without opposition, to a two-year term as presiding judge.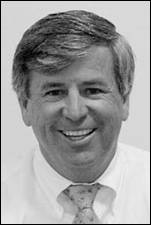 DANIEL J. BUCKLEY
Superior Court Judge
Buckley is the first judge to emerge as a candidate. Ballots are slated to be distributed Sept. 24 and are due by noon Oct. 1, to be counted at that time, and if no candidate has a majority, a run-off will be held.
In a March 17 letter to judges, a copy of which was obtained yesterday, Buckley said:
"Our court has undergone many changes in the past few years including the downsizing and consolidation that we have now implemented. Many of the challenges, such as tire years of budget cuts, loss of court reserves and reduction in the size of, and service provided by, the court, will require continued assessment and adjustments and there are more challenges to come. Our antiquated technology must be brought up to more modem standards if we are to successfully fulfill our mission and, as part of the continuing assessment of our present structure, we must plan for the further adjustments and opportunities that increased funding in the future will permit.
"As the Supervising Judge of Civil during the consolidation of the past year, I have worked closely with…[Presiding Judge] Dave Wesley and [Assistant Presiding Judge] Carolyn Kuhl and have spent the great majority of my time in planning and implementing the changes we have undergone. There is still much to do as our court moves forward."
Among the priorities he listed were rendering the court more cohesive, making greater use of technology, and nurturing the relationship "with the County, other courts and the legislature."
Buckley told colleagues he would "meet with you and all of our judges as I tour the districts over the next few months to not only discuss my vision for the Court but for me to hear your thoughts and ideas."
The judge observed on March 15 during the Los Angeles County Bar Association's courthouse walk-through that the court has financially hit "rock bottom," remarking:
"Right now the fixes we have are just a bunch of Band-Aids."
He urged an investment in cost-cutting technology, and beseeched lawyers to do their part by filing fewer demurrers.
Buckley was appointed to the court in 2002 by then-Gov. Gray Davis. He was supervising judge of the East District in 2009-10, has been a member of the Executive Committee (presently an ex officio member), is on the Personnel and Budget Committee, and chairs the Technology Committee and the Civil and Small Claims Committee.
He has been an adjunct law instructor at Loyola, Southwestern, USC and Notre Dame.
At the time of his appointment, Buckley was managing partner in the law firm then known as Breidenbach, Buckley, Huchting & Hamblet, where he represented defendants in tort and environmental litigation. He was with the firm for 22 years.
Buckley received both his undergraduate and law degrees from the University of Notre Dame.
Copyright 2014, Metropolitan News Company