Tuesday, October 1, 2013
Page 11
SNIPPETS (Column)
Adam D. H. Grant Sworn as San Fernando Valley Bar Association President
The San Fernando Valley Bar Association on Saturday held its 87th annual installation of officers, with Adam D. H. Grant of Alpert Barr & Grant being inducted as president.
The dinner meeting was held in Woodland Hills.
Grant was the fourth partner in his firm to assume the office. Preceding him as chiefs of the bar association were Lee Kanon Alpert, Gary Barr and Mark Blackman, all of whom were present Saturday.
It was Alpert who swore Grant in. Below is a shot taken for the SFVBA by a professional photographer, Paul Lester of Van Nuys. Grant, at left, is joined by family members.
Also sworn in were officers and directors of the Valley Community Legal Foundation of the SFVBA. Etan Z. Lorant succeeds himself as president.
•The Italian American Lawyers Association, the Southern California Chinese Lawyers Association, and the Japanese American Bar Association have slated their annual "Marco Polo Night" for Oct. 16.
The cocktails hour starts at 6 p.m., followed by dinner. Entrée choices are roast beef, chicken, or a vegetarian dish.
The cost is $35 for members of the sponsoring organizations and $45 for others, if reservations are made by Oct. 11, with a $10 boost in price for those who make reservations later, or not all.
Reservations can be made online at http://www.sccla.org.
The venue will be Casa Italiana, 1051 N. Broadway, north of Chinatown.
•Los Angeles County Bar Association Appellate Courts Section members will be going off to Orange County on Oct. 14 for a meeting they will be co-sponsoring with their counterpart section of the Orange County Bar Association.
Erwin Chemerinsky, founding dean of the UC Irvine School of Law, and John Eastman, professor and former dean at Chapman University School of Law in Orange, will present a preview of the most significant cases scheduled for the United States Supreme Court's October, 2013 term.
Costa Mesa attorney Richard A. Derevan of Snell & Wilmer L.L.P. will receive the David G. Sills Award for Appellate Excellence. Sills, who died in 2011, had been presiding justice of the Santa Ana-based Div. Three of the Fourth District Court of Appeal and was, at one time, son-in-law of Ronald Reagan.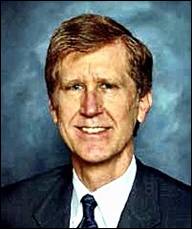 DEREVAN
Remarks will be presented by Court of Appeal Justice Raymond J. Ikola of the Fourth District's Div. Three; former LACBA President Robin Meadow, a partner in Greines Martin Stein & Richland; and Fullerton attorney Marjorie G. Fuller. Orange County Superior Court Judge Nathan R. Scott will emcee.
The Columbus Day meeting will be held at the Pacific Club, 4110 MacArthur Boulevard in Newport Beach. A reception is slated for 5:30 p.m., with dinner at 6 p.m.
For more information and to register at special pricing, please call
The cost to attend is $125 if a reservation is made by Oct. 7, and $150 after that.
Information is available by telephoning (949) 440-6700, ext. 125.
•Los Angeles Superior Court Judges Salvatore Sirna and Brian Hoffstadt are temporarily trading courtrooms today in the Pomona Courthouse. Sirna will handle criminal cases in Department E; Hoffstad will preside over civil cases in Department G.
•The Mexican American Bar Association will stage its annual Judges' Night & Awards Dinner on Oct. 17, 2013, to be highlighted by an address by Los Angeles Superior Court Presiding Judge David S. Wesley.
The event will be held at the LA Hotel Downtown, 333 S Figueroa Street, starting with a cocktail hour at 5:30 p.m.
Honorees are Los Angeles Superior Court Judges Robert M. Martinez, to receive the Benjamin Aranda Judge of the Year Award; Gregory W. Alarcon, to be given the Carlos R. Moreno Judicial Excellence Award, Craig J. Mitchell, to be presented with the Judicial Community Service Award.
The Moreno award will also go to Chief Justice Luis Carlos Vega Panames of the Jalisco State Supreme Court.
The cost to attend is $75 for MABA members and judges and $80 for others.
Reservations, which are required, can be made by telephoning MABA's administrator, Maria Torres, at (213) 749-2889, or e-mailing mabalaeo@sbcglobal.net.
•The California Republican Lawyers Association will hold a meeting on Saturday at the Anaheim Hilton, 777 W. Convention Way.
It is slated for 4-5:15 p.m.
Speakers will include GOP state Chairman Jim Brulte, former Republic Assembly leader; Republican National Committee member Shawn Steele, founder of the CRLA; and Assemblyman Don Wagner, R-Tustin.
Information can be obtained by e-mailing Keith@cjattorneys.com.
Copyright 2013, Metropolitan News Company