Wednesday, June 26, 2013
Page 11
SNIPPETS (Column)
Los Angeles Lawyers Philharmonic Returns to Disney Hall
The Los Angeles Lawyers Philharmonic on July 20 will present its fourth annual concert in Disney Hall.
The full-sized orchestra, comprised of lawyers, judges, and legal support staff, will be conducted by its founder, attorney Gary S. Greene.
Performing with the orchestra will be Legal Voices, a choral group also founded by Greene and also being composed of members of the legal community.
On the program are selections from Dvorak's New World Symphony, Beethoven's Choral Fantasy, Bizet's Carmen, and choral works from Verdi operas, as well as a medley from Bernstein's West Side Story, and arias from a new opera.
Tickets range in price from Tickets $20 to $100, and can be purchased online at www.LALawyersPhil.org, through Ticketmaster, or at the box office.
One-fourth of the net proceeds will be donated to the foundations of the Beverly Hills Bar Association and the Los Angeles County Bar Association.
•The Italian American Lawyers Association on July 17 will induct two of its past presidents, Jo-Ann W. Grace and John "Jack" Denove into the IALA's Hall of Fame.
The event will take place at Casa Italiana, 1051 N. Broadway, just north of Chinatown. It will be kicked off with a cocktail hour starting at 6 p.m.
Grace, who is president/general counsel of the Metropolitan News Company, is co-publisher of the MetNews. She was IALA president in 1996 and has served as a member of the State Bar Board of Governors.
Among her other bar activities have been service as treasurer of the Foundation of the State Bar of California (founding fellow), member of the State Bar Commission on Judicial Nominees Evaluation (JNE Commission), board member of the Los Angeles County Bar Foundation (life fellow); chair of The Breakfast Club, chairperson of the American Bar Association's Lawyers Conference of the Judicial Administration Division, and member of the board of Levitt & Quinn Family Law Center.
Denove, of the law firm of Cheong, Denove, Rowell & Bennett, was IALA president in 2010. He has also served as president of the Consumer Lawyers Association of Los Angeles and the Cowboy Lawyers.
He holds the designation of "diplomate," the highest rank of the American Board of Trial Advocates. Denove received the Consumer Attorneys of California-California Trial Lawyers Association Presidential Award of Merit in 1994, 1996 and 2000, and the Pollock Award in 2006.
He was honored by the MetNews as a 2010 "Person of the Year."
The cost to attend is $40 for members, $45 for non-members, with a $5 discount if reservations are made by July 12. Reservations are available by e-mailing iala07@yahoo.com or telephoning (213) 891-4845.
Sitting judges are admitted free.
•The San Fernando Valley Bar Association's Elder Law Section tomorrow night will present a talk by Van Nuys attorney Steven C. Peck on "Long Term Care Litigation."
The dinner meeting will start at 6 p.m. and will take place at the SFVBA Conference Room, 5567 Reseda Blvd, Ste 200, in Tarzana, CA 91356.
The cost, at the door, is $45 for members and $55 for non-members.
•The Los Angeles County Bar Association's Senior Lawyers Section has conducted a spirited contested election for the post of secretary, choosing Nowland C. Hong, of counsel to Best Best & Krieger.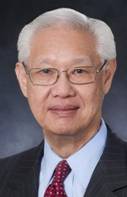 HONG
Hong was chosen in e-balloting over the Nominating Committee's selection of Jacqueline Fabe, a sole practitioner. The committee was comprised of two past chairs of the section, Patricia Phillips and Jill Switzer, along with Anthony de Los Reyes, who recently became a LACBA trustee.
Hong became a candidate through petition, the process requiring signatures of 10 members of the section. Hong's backers obtained 22 signatures, in­­cluding those of 20 of the section's 35 Executive committee members.
Among those committee members who signed the petition were former Court of Appeal Justice Jack Goertzen, former Los Angeles District Attorney Steve Cooley, and past LACBA presidents Harry L. Hathaway, Charles E. Michaels, and John Carson.
The outcome of the contest was announced by e-mail to section members Monday night, with no break-down of the vote.
Elected without opposition were Pacific Palisades appellate attorney Edward J. Horowitz, chair; Pasadena attorney William Lew Tan of Tan & Sakiyama, vice chair; and John Carson of Foley & Lardner, treasurer.
They will take office July 1.
Copyright 2013, Metropolitan News Company