Wednesday, May 1, 2013
Page 11
SNIPPETS (Column)
Celebration of Law Day to Get Started With Big Band Performance
Law Day will be kicked off in Los Angeles today with strains of big band music—tunes like "Little Brown Jug"—echoing in the chamber of the Los Angeles City Council.
Gary Greene, Esq., and His Big Band of Barristers are on the Council's agenda. Beginning at about 10 a.m., they will perform a medley of favorites also including "In the Mood," "A-Train," "American Patrol," and "Sing, Sing, Sing."
May 1 has been proclaimed as Law Day every year since President Dwight Eisenhower so denominated it in 1958. This year's theme is "Realizing the Dream," in celebration of the 150th anniversary of the Emancipation Proclamation, issued by President Abraham Lincoln in 1863.
Greene's Big Band of Barristers, organized in 2011, is an adjunct to his Los Angeles Lawyers Philharmonic, a full-sized orchestra, which will be performing at a concert in the Los Angeles Law Library at 6 p.m. on Monday, under Greene's baton. The performance there will include Eine Kleine Nachtmusik, the second movement from the New World Symphony ("Going Home" theme), and selections from The Sound of Music.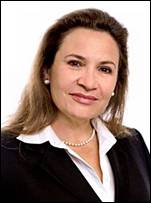 GOULD-SALTMAN
•The Pasadena Bar Association Family Law Section has, through balloting, chosen Los Angeles Superior Court Judge Dianna Gould-Saltman "Judge of the Year."
She will be feted June 7 at 7 p.m. in the Ella Ballroom of Noor Restaurant at 260 E. Colorado Blvd.
The cost to attend is $75.
Reservations—which are required—are available by e-mailing om@lduganlaw.com or telephoning (626) 296-8670.
Gould-Saltman was appointed to her post in 2010 by then-Gov. Arnold Schwarzenegger. She was, at the time, a partner at Gould-Saltman Law Offices with her husband, Richard Forrest Gould-Saltman.
For three years prior to formation of that law partnership in 1997, she was a sole practitioner, and was an attorney in the Law Offices of Lorraine C. Gollub from 1986-94.
The jurist earned her law degree at Southwestern University School of Law.
•Southwestern Law School's Alumni Association on Thursday night held its annual awards dinner. Below is a group shot, taken by Liz Reinhardt, Southwestern's senior associate director for public affairs.
•The Beverly Hills Bar Association's Business Law Section on May 9 will offer a lunch program on "High Tech Trouble: Employees and Hackers Can Ruin a Business."
A meeting announcement says:
"Learn what legal counsel and their business clients can do before and after a crisis erupts. Trial lawyer Michael Stein recounts the consequences of placing too much trust in a former employee and offers tips for trying a misappropriation case and counseling clients on how to avoid the problem in the first place."
Stein, presently a partner in Tisdale & Nicholson, LLP, previously worked for Loeb & Loeb LLP and for Bryan Cave LLP.
The meeting will be held at the association's headquarters, on the Second Floor of 9420 Wilshire Boulevard. It will start with lunch at noon and the program from 12:30-1:30 p.m.
The cost to attend, for those who pay at least 24 hours in advance, is $55 for section members, $65 for BHBA members who aren't in the section, $35 for law students members, and $80 for others. Those who pay at the door will be charged an extra $10.
Attending the Southwestern University School of Law Alumni Association awards reception are, from left, Noreen Berra, Alumni Association board member; Southwestern Dean Austen Parrish; Dean Emeritus Bryant Garth, honored as "Outstanding Friend"; Professor Catherine Carpenter, recognized as "Alumna of the Year"; Carole Weiner, recipient of the "Betty Trier Berry Award"; Los Angeles Superior Court Judge Robert Schuit, hailed as "Outstanding Judicial Officer"; former Los Angeles County District Attorney Robert H. Philibosian, a Southwestern trustee and master of ceremonies; and Anthony Kidd, Alumni Association vice president.
Copyright 2013, Metropolitan News Company