Monday, April 8, 2013
Page 11
SNIPPETS (Column)
Thai American Bar Association to Hold Inaugural Dinner
The Thai American Bar Association will stage its inaugural dinner on May 3 at a restaurant in Thai Town.
It will feature a Thai food buffet and remarks by Royal Thai Consul General Jesda Katavetin, as well as by Chanchanit Martorell, founder and executive director of the Thai Community Development Center. There will be a classical Thai blessing dance.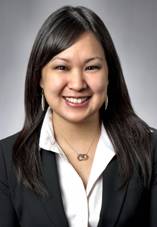 SUWATANAPONGCHED
Venue for the first dinner will be the Thailand Plaza Restaurant, located at 5321 Hollywood Boulevard, east of Western Avenue.
The cost is $50 for founding members, $60 for other members, and $75 for non-members. Groups of five more will have a discounted rate of $50.
Reservations are due April 22 and can be made by e-mailing rsvp@tabalawyers.org. Payment can be made at the door or sent in advance to TABA at 5419 Hollywood Blvd., Ste. C-200, Los Angeles, CA 90027.
The group was founded in November by Judy Suwatanapongched, an associate in the Business Trial Practice Group at Sheppard Mullin's Los Angeles office, and others. Suwatanapongched is the president of TABA, as well as serving as executive vice president of the Asian Pacific American Bar Association of Los Angeles.
TABA's website is at http://www.tabalawyers.org.
•Mike Feuer's financial arrangement with his consultant, John Shallman, in Feuer's bid to unseat Los Angeles City Attorney Carmen Trutanich in the May 21 run-off election, is continuing to draw scrutiny.
The Los Angeles Times, in an editorial on Tuesday, opined:
[T]here are the troubling implications of the unusual financial relationship that Feuer had with his political consultant, John Shallman. Feuer and Shallman agreed that rather than pay Shallman his full fee as the race unfolded, Feuer would give him a sizable bonus at the end of the race, provided that Feuer won. There's nothing inherently wrong with an incentive bonus, but in this case, it allowed Feuer to avoid an important aspect of Los Angeles' campaign finance scheme: To receive matching funds (at taxpayer expense), candidates for city attorney have to agree, in writing, not to exceed a spending limit; in the first round of the city attorney race, that limit was $1.259 million. Feuer spent $1.212 million, so if he had been paying Shallman, he almost certainly would not have been eligible for the matching funds, the not-trivial sum of $300,000. It's possible that Feuer had no idea that his arrangement with Shallman would have this effect, but it's fishy enough to be worthy of an investigation, as well as enactment of further rules to prevent a recurrence of the situation.
In a press release that day, former television reporter John Schwada, now Trutanich's director of communications, declared:
What we have here is a text-book example of fraud.
Mike Feuer is morally unfit to be the city attorney. The evidence is mounting daily that Feuer in his lust for office chose to lie, cheat and steal in order to illegally obtain a half-million dollars in funds and services for his campaign.
The case against Feuer does not consist of allegations being made by the Trutanich campaign. The case against Feuer is being made by tenacious reporters at the LA Times, by the Times editorial board and by a lawsuit filed by well-known Westside community activists—some of them former Feuer supporters—who believe Feuer is unfit to be city attorney.
The voters need to wake up to the fact that the Feuer campaign tried to steal the March 5 election.
The Los Angeles Superior Court action, filed March 27 by civic activist Laura Lake, seeks an order to Feuer to refund the $300,000 to the city.
Late Thursday night, Los Angeles County Deputy District Attorney David Berger's anti-Trutanich blog weighed in on the issue. Writing under the name "Joe Friday," Berger said:
Trutanich said that Shallman's contract violated ethics rules, but Feuer countered saying that he had checked the legality of the contract with the City Ethics Commission, and they had approved it.
Trutanich appeared briefly on Tuesday's KABC 790AM's morning talkshow "McIntyre In The Morning" to try to explain the basis of his accusation, but succeeded only in confusing the issue, as well as the show's eponymous host….
Faced with doubts over Trutanich's accusation, McIntyre announced that he had invited Mike Feuer to come on the show the following day to respond.
Wednesday morning Mike Feuer did indeed appear on the show and wasted no time denying Trutanich's latest false accusation. McIntyre responded saying that Trutanich had sent him a list of "gotcha" questions that Trutanich said Feuer would not answer.
The first "gotcha" was a challenge to Feuer to give the name of the person at the City Ethics Commission who approved the contract. Much to Trutanich's chagrin and perhaps McIntyre's surprise (he's used to politicians dodging questions), Feuer answered the question naming the Commission's Deputy Executive Director, David Tristan, as the person who "signed off" on the contract. Strike One.
The next "gotcha" from Trutanich was to ask Feuer to explain why he now has a "formal signed contract" with Shallman when previously he did not. The implication being that there was something untoward or improper about the previous agreement because it was unwritten or unsigned. Feuer answered that question, saying his previous contract with Shallman was signed. Strike Two.
•The Los Angeles Superior Court on Friday announced these reassignments of judicial officers:
Effective April 8, 2013
Judge James R. Dabney is assigned to Department E, Airport Courthouse, Los Angeles, from Department F, Airport.
Judge Mark E. Windham is assigned to Department F, Airport Courthouse, Los Angeles, from Department 142, Airport.
Commissioner Mark Zuckman is reassigned to Department 142, Airport Courthouse, Los Angeles, from Department 140, Airport.
Effective April 15, 2013
Judge Joseph S. Biderman is assigned to Department D, Santa Monica Courthouse, from Department A, Santa Monica.
Commissioner David J. Cowan is assigned to Department F, Santa Monica Courthouse, from Department E, Santa Monica.
Effective April 22, 2013.
Judge James K. Hahn is assigned to Department A, Santa Monica Courthouse, from Department G, Santa Monica.
Effective April 29, 2013
Judge Bobbi Tillmon is assigned to Department G, Santa Monica Courthouse, from Department M, Santa Monica.
Judge Richard Stone is assigned to Department M, Santa Monica Courthouse, from Department X, Beverly Hills Courthouse.
Effective May 1, 2013
Judge Andrea C. Thompson, newly elected judge, is assigned to Department L, Van Nuys East Courthouse.
•The Family Law Litigation/ADR Section of the Pasadena Bar Association on May 15 will present a noon talk on "iPad for Lawyers."
Speaking will be Rancho Cucamonga attorney Scott J. Grossberg, author of an e-book, "The iPad Lawyer."
The event will take place at the Noor Restaurant, 260 E. Colorado Blvd., in Pasadena.
The cost is $35 members, $45 for non-members, and $30 for judicial officers.
Reservations can be made by telephoning the section chair, Michael O'Connor, at (626) 795-8333, or e-mailing ecarlos@thonbeck.com.
Copyright 2013, Metropolitan News Company