Thursday, April 4, 2013
Page 11
SNIPPETS (Column)
Italian, Irish Lawyers to Stage Joint Meeting
The Italian American Lawyers Association will team with the Irish American Bar Association in staging the groups' "Gaelic and Garlic Night" on April 17.
The venue will be Casa Italiana, at 1051 North Broadway, just north of Chinatown.
A cocktail reception will be held at 6 p.m., with dinner served at 7 p.m.
In keeping with tradition, there will be no speeches. The tradition started when Ira Reiner was district attorney and, though scheduled to speak, didn't show up, increasing the opportunity for socializing.
Entertainment will, however, be provided.
The joint meeting was first held in 1982 when Pasadena attorney Thomas Cacciatore was IALA president. It has been held every year since then, except 2011 when the president, Thomas V. Girardi, decided to dispense with most traditional events.
In 1996, the event was first dubbed "Gaelic and Garlic Night."
The cost to attend is $30 for IALA and IABA members with reservations, $35 for non-members with reservations, and an additional $5 for those who show up without reservations. Law students are charged $20 and sitting judges are admitted free.
Reservations can be made by e-mailing iala07@yahoo.com or telephoning (213) 891-4845.
It was announced yesterday that IALA President Rebecca Delfino, a research attorney at the Court of Appeal for this district, has been appointed to the Los Angeles County Bar Association Board of Trustees, for a two-year term, by LACBA President-Elect Patricia Egan Daehnke.
•The Business Law Section of the San Fernando Valley Bar Association on April 10 will offer a noon talk by attorney Adam D.H. Grant of the Encino law firm of Alpert, Barr & Grant.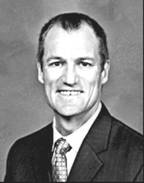 GRANT
The meeting will take place in the SFVBA Conference Room at 5567 Reseda Blvd, Ste 200, in Tarzana. That's also the address to which checks can be sent to pay in advance.
The cost to attend is $30 for members who have prepaid and $40 for non-members who have pre-paid, with an extra $10 assessed those paying at the door.
A meeting announcement says:
"Does your firm or client's business have a website? Are you aware of the current laws regarding mobile app and online privacy? Adam Grant will discuss what you and your clients need to know about avoiding the imposition of statutory penalties and attorney fee awards."
One hour of MCLE credit will be provided.
•The Los Angeles County Bar Association will hold a "members-only" meeting on Monday on "Budget Apocalypse 101: Understanding and Surviving the Changing Court Environment."
It will take place at the Omni Los Angeles Hotel.
A meeting announcement says:
"California's budget crisis is bringing about drastic change at the courts, affecting practitioners of all types. Please join us for this special educational program with the judges of the L.A. Superior Court, including the supervising judge for all civil cases in Los Angeles County, the five judges overseeing personal injury cases, and several judges who will take on individual calendaring. Learn who the judges will be, where they will be located, what you can expect from filing to trial, where you might try your case, and how you can help restore funding to our courts."
The speakers will be Los Angeles Superior Court Judges Daniel Buckley, Teresa Beaudet, Amy Hogue, Samantha Jessner, Rafael Ongkeko, and Elia Weinbach. Moderators will be attorneys Daniel M. Crowley, of Booth Mitchel & Strange LLP, and Paul R. Kiesel, of Kiesel + Larson.
There will be a reception from 5-6 p.m., followed by the program. There will be 1.25 hours of MCLE credit.
The cost to attend is $65. Credit card payment can be made online or by telephoning (213) 896-6560.
•The Pasadena Bar Association's Family Law Section has planned an April 24 talk on "760 Erosion—Over Brooks, Into Valli?"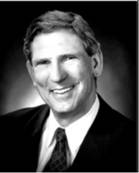 GRANBERG
Salinas attorney Ronald S. Granberg, a past president of the Salinas County Bar Association, will be the speaker at the noon event.
It will take place at the Noor Restaurant, 260 E. Colorado Blvd. Ste A209, in Paseo Colorado.
The cost will be $40 for members, and $45 for non-members. There will be one hour of MCLE credit.
Reservations can be made by e-mailing om@lduganlaw.com or telephoning (626) 296-8670.
•The Criminal Courts Bar Association on April 20 will hold its "Diamond Anniversary" 60th Annual Awards Dinner.
Awards will be presented to Los Angeles County District Attorney Jackie Lacey and others.
A cocktail reception is slated for 6:30 p.m. at "London's Baker Street," to be followed by dinner—prepared by Wolfgang Puck—at Universal Studio's Globe Theater on the City Walk.
Information is available by telephoning (626) 577-5005.
Copyright 2013, Metropolitan News Company