Friday, March 8, 2013
Page 11
SNIPPETS (Column)
Kleins Donate More Than $1 Million to UCLA Law School
Court of Appeal Presiding Justice Joan Dempsey Klein and her husband, attorney Conrad Lee Klein, have donated $1.025 million to the UCLA School of Law to fund student scholarships, the school has announced.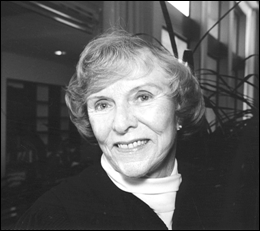 JOAN DEMPSEY KLEIN
Court of Appeal Presiding Justice
The jurist is an alumnus of that institution (while her husband earned his law degree at New York University School of Law and an LLM from the School of Law at USC). The donation will fund the Justice Joan Dempsey Klein Scholarships in Law.
Rachel F. Moran, dean of the law school, commented:
"We are extremely grateful for the generosity of Joan and Conrad Klein. The new scholarships will not only help us further our commitment to providing a quality education to all students of merit but will also ensure that our students continue the tradition of leadership that Justice Klein exemplifies. Our students are a top priority, and they will benefit immensely from this inspiring gift."
The presiding justice remarked:
"As I have said many times, my law school education at UCLA gave me a life—and a good life it has been."
She graduated from there in 1954.
The Kleins have also contributed $1.025 million to Santa Monica College to create the Conrad Lee Klein Fund for Online Education.
Joan Dempsey Klein has been the presiding justice of this district's Div. Three since 1978. She was the first graduate of the UCLA School of Law to be appointed to the bench and the first female presiding justice in the state.
Conrad Lee Klein is the trustee of the Mark Hughes Family Trust and president of the Mark Hughes Charity Foundation.
The law school at UCLA, founded in 1949, bills itself as "the youngest major law school in the nation."
• The South Asian Bar Association of Southern California and the SABA-SC Public Interest Foundation on March 28 will stage their Tenth Annual Banquet.
They will present the Judicial Appreciation Award to U. S. District Court Judge Virginia A. Phillips. Shivbir Grewal, of the law firm of Stradling Yocca Carlson & Rauth will receive the Trailblazer Award, and Laboni Hoq, of the Asian Pacific American Legal Center, will be given the Public Interest Award.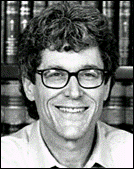 DONALD PASSMAN
Attorney
The event, which will begin at 6 p.m., will take place at the Doubletree by Hilton (formerly Kyoto Grand Hotel), at 120 South Los Angeles Street, in downtown Los Angeles.
Tickets are available online, at http://sabagala10. eventbrite.com.
• The Entertainment Law and Intellectual Property Section of the Los Angeles County Bar Association on March 21 will present a talk on "2013 Music Law Year in Review."
Los Angeles attorney Donald Passman, of the law firm of Gang, Tyre, Ramer & Brown, will discuss recent developments in the music industry.
Venue for the lunch meeting is McCormick & Schmick's at 206 N. Rodeo Drive, in Beverly Hills.
Registration will open at 11:45 a.m., with lunch served at noon, and the talk starting at 12:30 p.m. One hour of MCLE credit will be given.
Prices range from free, for CLE+ members who don't eat, to $85 for non-LACBA members who do have lunch.
Reservations can be made by telephoning (213) 896-6560, weekdays between 9 a.m. and 4:30 p.m. Information can be sought by e-mailing msd@lacba.org.
Copyright 2013, Metropolitan News Company