Wednesday, February 20, 2013
Page 11
SNIPPETS (Column)
Greig Smith: 'Don't Vote for Greg Smith'
Greg Smith, a private practitioner who is running for the post of Los Angeles city attorney, has drawn the wrath of Greig Smith, a former Los Angeles City Council member.
Ex-officeholder Greig Smith is complaining that some voters will think they are voting for him when they cast ballots for candidate Greg Smith.
His admonition not to vote that way is contained in a campaign flyer being distributed in the San Fernando Valley by the committee supporting a rival contender, former Assembly member Mike Feuer.
The flyer bears this heading:
Beneath that is a smaller version of the photo of Greig Smith with the proclamation: "Don't be fooled! I'm the real Greig Smith, and I'm supporting Mike Feuer for City Attorney!"
In a message bearing the salutation "Dear Friends," Greig Smith advises:
"I'm writing to you today to clear up some confusion. I am definitely NOT running for City Attorney. And I am definitely NOT voting for the guy who shares my name.
"So don't vote for Greg Smith!"
(Greig Smith actually could not run for city attorney because he is not licensed to practice law.)
The former city lawmaker tells why he is supporting Feuer: because he would "expand Neighborhood Prosecutors in the Valley and crack down on crime by coordinating law enforcement with residents to get gang members and other dangerous criminals off the street" and work to implement "crime prevention" techniques.
The flyer was posted last week on Deputy District Attorney David Berger's Los Angeles Dragnet blog, with Berger, utilizing his nom de plume "Joe Friday," commenting:
"With [City Attorney] Carmen Trutanich looking increasingly like failing to make the runoff after the March 5, 2013 primary election, and City Attorney candidate Greg Smith emerging as the likely runoff challenger to termed-out former State Assemblyman Mike Feuer, the Feuer campaign is pulling out all the stops to halt Smith's rising stock."
Berger goes on to remark:
"Feuer would doubtless prefer to face Trutanich in a runoff, as there is only one outcome from that scenario; Feuer is elected as City Attorney because Trutanich is unelectable given all his negatives.
"But a Feuer-Smith runoff is a very different race, and one that clearly has Feuer worried. Smith, a centrist Democrat, has a far broader appeal than the far left-leaning Feuer. In a runoff against Smith, Feuer's negatives, which include but are not limited to, his lack of courtroom experience, his support for the crime-wave stimulus package (AB 109 aka the 'Prison Realignment') and his unpopular perception as a Sacramento politician, spells likely defeat for Feuer."
•The Italian American Lawyers Association tonight will present a talk by state Controller John Chiang.
Co-sponsoring the event is the Southern California Chinese Lawyers Association. It will be held at Casa Italiana, at 1051 N. Broadway, just north of Chinatown.
The cost to attend is $35 for members of IALA or SCCLA and for retired judges. Non-members will be charged $45—except for students, who get in for $20, and sitting judges, who are admitted free.
The dinner includes wine, antipasto, mostaccioli and a choice of chicken, sausage and peppers, or vegetarian lasagna, as well as spumoni.
Attendees will receive one hour of MCLE credit.
•Sandi Gibbons, a spokesperson for the Los Angeles County district attorney for 24 years, will be feted at a retirement lunch on March 20.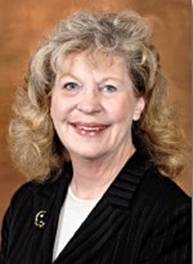 GIBBONS
Gibbons has served under four district attorneys: Ira Reiner, Gil Garcetti, Steve Cooley, and the present office-holder, Jackie Lacey.
An announcement of the lunch says:
"Sandy has wandered the hallways of what is now known as the Clara Shortridge Foltz Criminal Justice Center for more than four decades. She began as a reporter covering the trial of RFK assassin Sirhan Sirhan for City News Service. Later, Charles Manson called out Sandi and her gal pals during his murder trial for bringing bad karma into the courtroom—an accusation the reporters adamantly deny to this day. With Charlie behind bars, Sandi withdrew from trial coverage, taking a desk job: She became the first woman city editor at the Los Angeles Daily News. She obviously missed the excitement of the courtroom. She got her dream job in 1989 when D.A. Ira Reiner hired her to be his flack. Sandi has represented LADA with distinction ever since."
The lunch will take place at the Monterey Hill Restaurant, 3700 West Ramona Blvd., in Monterey Park. The check-in will start at 11 a.m., with lunch served at noon.
The cost to attend is $35 with a reservation, $40 at the door. There's a menu choice of filet mignon, chicken piccata, or pasta primavera.
Reservations can be made by contacting Yvette Lopez at (213) 974-3525. March 12 has been set as the cut-off date for reservations, payment, or asking for a refund.
•Women Lawyers of Los Angeles has slated a meeting titled "WINE 101: Wine Basics for Lawyers."
It will be held March 2 from 3-5 p.m. at Domaine LA, 6801 Melrose Ave., in Los Angeles.
A meeting announcement says these questions will be answered:
"How do I know which wine to order with my food? What are the best wine regions? What do they mean by 'terroir' and 'vintage'? Which wines are good to give as gifts to partners, colleagues, and clients?"
Topics will include, according to the announcement, "learning how to taste wine; learning how to judge a wine by taste, smell, and color; a basic overview of predominant wine regions; and a cursory instruction on basic wine terminologies."
Fundamentals will be covered by a certified "sommelier" (wine stewart), the group notes.
The cost to attend is $30 for members and $40 for non-members. The price includes hors d'oeuvres.
An online reservation form is available at http://www.wlala.org/cde.cfm?event=406160.
Copyright 2013, Metropolitan News Company