Thursday, December 12, 2013
Page 3
Memorial Service Set for Southwestern Professor Smith
By a MetNews Staff Writer
A memorial service for Southwestern Law School Professor Karen R. Smith has been scheduled for January 25th at 3:00 p.m. at the law school's campus, a school spokesperson said yesterday.
Smith, a popular law professor who taught for over three decades at Southwestern, died last Thursday after a three-year battle with cancer. She was 66.
As a law professor, Smith had been the recipient of numerous awards and tributes from Southwestern which included its the "Excellence in Teaching Award" on five separate occasions, most recently in 2011.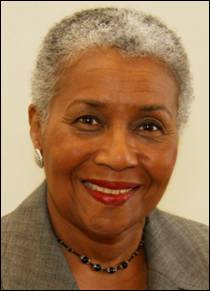 KAREN R. SMITH
1947-2013
Smith first joined the Southwestern faculty in 1982 as a clinical professor. She later taught numerous courses in criminal procedure, criminal law as well as Interviewing, Counseling and Negotiating, among others.
She was later named as the school's Irwin R. Buchalter Professor of Law in 1994, the Irving D. and Florence Rosenberg Professor of Law in 2003, and the Paul E. Treusch Professor of Law in 2006.
Smith also served as a faculty advisor to several student organizations, moot court and trial advocacy teams at the school's campus, where she helped to build its Trial Advocacy Honors Program.
In 1991, she was appointed Director of Southwestern's SCALE program, an accelerated two-year J.D. program which is the oldest such program in the country.
Southwestern Dean Susan Prager said:
"Karen Smith was truly the model of an inspiring and nurturing teacher and advisor to thousands of Southwestern students. Her devotion to her students was legendary, and her impact on the expansion of the law school's criminal law and trial advocacy curriculum, as well as the two-year SCALE program, was tremendous. Karen was also a highly effective administrator and leader, and Southwestern benefited in a multiplicity of ways from her guidance. She will be greatly missed and remembered as an extraordinary educator, as well as a thoughtful and passionate advocate, a devoted friend and a pathbreaker."
Smith obtained undergraduate and law degrees at UC Berkeley. She began her legal career after becoming a member of the California State Bar in 1973 and serving as a prosecutor in the Criminal Division of the California Attorney General's Office. Several years later, she joined the State Public Defender's Office before moving on to the Federal Public Defender's Office, where she was appointed senior deputy federal public defender.
Los Angeles Superior Court Judge James R. Dunn served as a deputy federal public defender alongside Smith in the late 1970s and early 1980s.
Dunn said:
"[S]he was a great trial lawyer. But more important, she was a wonderful person. When I think of her, the words that come to mind are grace, dignity, strength, stability and good judgment. She was highly respected by the District Judges, the prosecutors she faced and the criminal Bar in Los Angeles. And of course, she was beloved by all her colleagues in the office."
In addition to her professional and academic career, Smith volunteered her time for public service, having served on the Federal Indigent Defense Panel, the Magistrate Judge Merit Selection Panel, and the ABA Criminal Justice Section's Standards Committee. She also served as special counsel to the Webster-Williams Commission investigating the police response to the 1992 Los Angeles riots, and on the Los Angeles Work Group of the Ninth Circuit Gender Bias Task Force.
She is survived by her daughter, Kendra Elstad; mother Mildred Smith; brother Kenton Smith and sister-in-law Deanna Smith; nieces Kerrie Smith and Vanessa Smith; nephews Ryan Smith and Tyler Smith; stepdaughters and stepson Karin Wholey, Jennifer Gurney, Rebekka Lang, and John Elstad, and eight step-grandchildren.
Those planning to attend the memorial service are asked to contact events@swlaw.edu or call 213-738-6814.
In lieu of flowers, the family as requested donations to the Scholarship Endowment Fund at Southwestern, which is to provide financial assistance to outstanding female students of color at the law school.
Copyright 2013, Metropolitan News Company