Monday, May 13, 2013
Page 1
Luis Rodriguez Unopposed as Next State Bar President
By KENNETH OFGANG, Staff Writer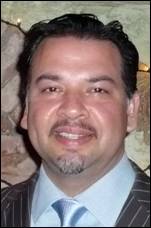 LUIS J. RODRIGUEZ
Deputy Public Defender
Los Angeles County Deputy Public Defender Luis Rodriguez is running unopposed for president of the State Bar of California for 2013-2014.
Rodriguez, the current vice president, was the sole candidate to put his name forward for the top office at Friday's meeting of the Board of Trustees in San Francisco. He will officially be elected in July and will take office in October, succeeding Los Angeles attorney Patrick Kelly.
Rodriguez told the MetNews his first priority would be "the continuation of what Pat Kelly is doing" as an advocate for court funding. The issue, he said, "affects every single one of us, whether you're in civil practice or criminal practice."
His second priority, he explained, would be the continuing improvement of the discipline system, which he said must protect the public as well as preserving lawyers' rights to due process.
He was mindful, he said, of the fact that he will be the first president of Hispanic descent.
"It means a lot to a lot of people. I feel honored and very blessed ...I'm breaking down some barriers with the help of all my colleagues on the Board of Trustees."
New Rules
Running unopposed, he said, is particularly "heartwarming" because of the new rules that allow any board member, not just those who—like Rodriguez—have been on the board for three years, to run. There are "very strong and impassioned individuals" on the board...any one of whom could have run" for president, he said.
Rodriguez, 46, was admitted to the State Bar in 1994 after attending college and law school at the University of Santa Clara. He is a former president of the California La Raza Lawyers Association, the Mexican American Bar Association and the Latino Public Defenders Association.
MABA, which Rodriguez headed in 2001, issued a congratulatory statement calling him "an exemplary role model for the next generation of Latino/Latina lawyers in the State of California."
He was elected to what was then called the State Bar Board of Governors in 2010, the year before the Legislature approved SB 163. Under that legislation, the Board of Trustees is transitioning from a 23-member body primarily elected by lawyers to a smaller board with a primarily unelected membership.
When the transition period ends in October of next year, the board will consist of 19 members, five of whom will be attorneys appointed by the Supreme Court.
The board will also include six elected lawyers, one from each of the state's six appellate court districts; six public members, same as at present; and two attorneys appointed by the legislative leadership.
Other Offices
There will be contested elections in July for the positions of vice president and treasurer.
The candidates for vice president are Nancy L. Fineman, Craig E. Holden, and Pearl G. Mann.
Fineman is a principal of Cotchett Pitre & McCarthy LLP in Burlingame. She was elected two years ago as the board representative for Marin, San Francisco and San Mateo counties and recently completed a two-year term as a trustee of the State Bar Foundation.
Holden is a partner with Lewis, Brisbois, Bisgaard & Smith LLP in Los Angeles. He was elected to the board two years ago to represent Los Angeles County lawyers.
Mann, a Fullerton sole practitioner, has represented Orange, Santa Barbara and Ventura counties for the past two years.
Running for treasurer of the State Bar are trustees Michael G. Colantuono, David Pasternak, and Heather Rosing.
Colantuono is city attorney for Grass Valley and Auburn and a partner in Colantuono & Levin PC, a firm with offices in Los Angeles and near Grass Valley that specializes in government law. He was named to the board last year by Assembly Speaker John Perez.
Pasternak is a former Los Angeles County Bar Association president and a member of Pasternak, Pasternak & Patton, a Century City firm where he has practiced since 1982. In addition to having been LACBA president, he is a former chair of its Litigation Section and of the Barristers, and helped found the Senior Lawyers Section.
He has chaired many committees for the American Bar Association, and has served on its House of Delegates Select Committee and as an American Bar Association fellow. He has also served on the Beverly Hills Bar Association Board of Governors, as a member of the California Judicial Council, as a lawyer representative to the Ninth Circuit Judicial Council, as a member of the California Access to Justice Committee, and as president of Bet Tzedek Legal Services.
He was appointed to the State Bar Board of Trustees last year by the state Supreme Court.
Rosing is a shareholder in San Diego's Klinedinst law firm, where she heads the professional liability practice. She is a certified specialist in legal malpractice and has defended a number of judges in Commission on Judicial Performance matters.
She has represented Imperial, San Diego, Riverside and San Bernardino counties on the board for the past two years and lost to Gretchen Nelson in last year's balloting for treasurer.
Copyright 2013, Metropolitan News Company