Friday, November 1, 2013
Page 3
Services for Elizabeth Orosco, Court Clerk, Set for Monday
By a MetNews Staff Writer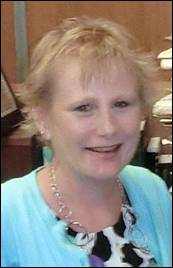 ELIZABETH OROSCO
Deputy Court Clerk
Funeral services will be held Monday for Elizabeth Orosco, a longtime employee of the Los Angeles Superior Court.
Orosco died of cancer Oct. 26, attorney Robert L. Kern told the MetNews.
Orosco was "a friend to many of us who have dealt with the courts over the years," Kern said. She went to work for the court at age 16 and was honored by the County Bar as the court's "Clerk of the Year."
Monday's service is set for 1 P.M., at the Sky Rose Chapel of Rose Hills in Whittier. Donations may be made in her memory to City of Hope, Duarte, Kern said.
Stories about Orosco are being solicited for the service, and may be forwarded to Mariellen Ross at rlkern@ix.netcom.com.
Copyright 2013, Metropolitan News Company