Tuesday, February 19, 2013
Page 1
Los Angeles Superior Court Judge Peter Meeka to Retire
By a MetNews Staff Writer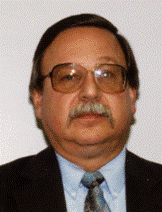 PETER MEEKA
Los Angeles Superior Court Judge
Los Angeles Superior Court Judge Peter Meeka is retiring, a court spokesperson confirmed Friday.
The 21-year jurist has left his Pomona courtroom, and his cases have been reassigned. His official retirement date is March 31.
Meeka, 62, was appointed to the old Rio Hondo Municipal Court by then-Gov. Pete Wilson in January 1992, shortly after his 41st birthday. He survived an election challenge in 1998 and became a Superior Court judge through unification in 2000.
A graduate of California State University, Fullerton and University of LaVerne College of Law, he was admitted to the State Bar in 1977 and practiced with attorney J. Robert Kotchik in El Monte until 1982. He then spent five years in an El Monte practice with Frank Gately, who became his colleague on the Rio Hondo court and is now deceased.
His practice, which he continued solo after Gately left for the bench, focused mainly on criminal defense and personal injury matters.
A native of Burbank, he served as president of the Eastern District Bar Association in 1991-92, and earlier served on the board of the Legal Services Program for Pasadena and the San Gabriel-Pomona Valley.
His 1998 election challenge came from Albert Perez Jr., son of a longtime figure in South El Monte politics. Meeka, who retained consultant Fred Huebscher to run his campaign, appeared on more than a dozen slate mailers—outspending his opponent by nearly 3-1—but won the election by only 610 votes.
Perez filed an election contest, alleging that Meeka, whose wife and children were living in Upland San Bernardino County, didn't live in Los Angeles County either. A Los Angeles Superior Court judge rejected the argument, finding that Meeka had truthfully claimed an apartment in LaVerne as his residence, and the jurist went on to win two more terms without challenge.
Meeka became well known in judicial circles for his attention to the issue of domestic violence. He organized Rio Hondo's first dedicated domestic violence court—among the first in the state when it began in 1995—and helped train judges and other professionals around the state about how to deal with domestic violence issues.
Copyright 2013, Metropolitan News Company