Thursday, September 19, 2013
Page 1
Ninth Circuit Revives Tort Claim Over Rights to Bob Marley Recordings
By KENNETH OFGANG, Staff Writer
The Ninth U.S. Circuit Court of Appeals yesterday reinstated a record maker's claim that the world's largest music company tortuously interfered with its plan to issue a remix album featuring music by reggae legend Bob Marley.
Rights to the tunes—recorded in Jamaica in the 1960s, when "record keeping was not a primary concern," as Senior Judge Raymond C. Fisher put it for the court—are so muddled that a jury will have to decide whether Rock River Communications held the rights that it claims Universal Music Group, Inc. interfered with.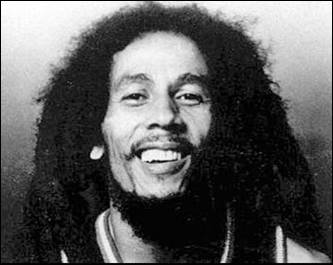 BOB MARLEY
U.S. District Judge Christina Snyder two years ago granted Universal's motion for summary judgment on Rock River's last remaining claim, for interference with prospective economic advantage under California common law. The judge had previously thrown out the plaintiff's other claims, including that the record giant violated Secs. 2 and 7 of the Sherman Act by attempting to monopolize the market for reggae in the United States.
"Bob Marley May Have Shot The Sheriff, But He Is Not A Product Market," is how the Antitrust Today blog put it at the time.
Cease-and-Desist Letters
The state tort claim was based on cease-and-desist letters and threats of litigation that Universal allegedly used to prevent Rock River from producing the album featuring remixes of 16 Marley recordings. Rock River, according to the evidence in opposition to summary judgment, made a deal with San Juan Music Group for the rights in 2006.
After the album was made, Rock River—which said it had no prior knowledge of any dispute as to ownership of the rights—was told by Universal that it owned exclusive licensing rights as a result of a deal with JAD Records in 2003.
As a result of the letters and suit threats, Apple removed Rock River's album from the iTunes store, a plan to use one of the remixes in the film Dear John was scrapped, and Rock River's distributor, Fontana—a Universal subsidiary—stopped distributing the album.
Infringement Must Be Proven
Snyder ruled that as a matter of law, Universal could not be held liable for interfering with Rock River's illegal plan to market rights it didn't own. But the appellate panel said that Universal could not prevail without actually proving "that Rock River's album infringed on anyone's licensing rights."
Fisher elaborated:
"To be clear, a plaintiff cannot prevail on an [intentional interference with prospective economic advantage] claim if its business expectancy is, in fact, unlawful. But the burden of proving such unlawfulness rests on the party alleging illegality."
San Juan claims to have acquired the rights from longtime Marley producer Lee Perry. Rock River intended to present testimony from the company's president, Michael Chernow, that his father personally negotiated the deal with Perry, but Snyder—prior to the filing of the summary judgment motion—granted a motion in limine excluding that testimony as hearsay.
That ruling was correct, Fisher said, but does not preclude the plaintiff from proving its claim by other evidence, including proof that various divisions of Universal have licensed Marley music from San Juan over the years.
"Here, it is not at all clear that UMG (or any other entity) holds exclusive rights to the Marley Recordings, such that Rock River's attempt to distribute and license its Remixes would be an unlawful pursuit," Fisher wrote. "Although the lack of documentation may make it difficult for Rock River to support its position that its chain of licensing rights (from Lee Perry to San Juan to Rock River) is valid, its IIPEA claim cannot be defeated based on the alleged illegality of the expectancy unless UMG affirmatively establishes that illegality."
Nor does the Noerr-Pennington doctrine, which immunizes good-faith prelitigation activity, support summary judgment, the judge said, because triable issues exist as to whether the threats to sue were made in good faith or whether they fit under the "sham" exception to the doctrine.
Donald M. Falk of Mayer Brown LLP represented Rock River—Maxwell M. Blecher and Courtney A. Palko of Blecher & Collins assisted on the brief—while Kelly M. Klaus of Munger Tolles & Olson LLP argued the case for Universal.
The case is Rock River Communications, Inc. v. Universal Music Group, Inc., 11-57168.
Copyright 2013, Metropolitan News Company