Thursday, November 21, 2013
Page 1
Mallano to Retire From C.A. Next Year
Associate Justices Chaney, Johnson Say They Will Not Apply for Post
By a MetNews Staff Writer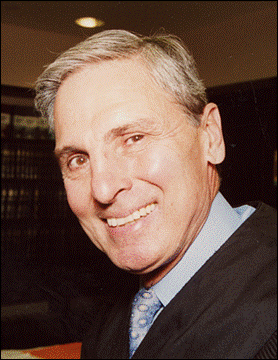 ROBERT MALLANO
Court of Appeal Presiding Justice
Robert Mallano will retire next year as presiding justice of Div. One of this district's Court of Appeal, the jurist told the MetNews yesterday.
Mallano said he would step down Feb. 28. The jurist recently turned 75 and will have nearly 35 years of service when he retires.
He said he has no plans to engage in private judging or do any other type of legal work. "I want to learn to play Silent Night on the mandolin," he said.
Mallano explained that when his parents became engaged, in 1928, his mother gave his father a Gibson rosewood mandolin, and that his father would play the hymn on the instrument every year at Christmastime.
Justice Since 2000
Mallano has sat in Div. One since 2000, when then-Gov. Grey Davis elevated him from the Los Angeles Superior Court, where he was presiding judge in 1993 and 1994. He became acting presiding justice when Vaino Spencer retired in 2007, and was appointed to the post by then-Gov. Arnold Schwarzenegger the following year.
Div. One colleague Justice Victoria Chaney said yesterday she "will miss him terribly" when he steps down. She described Mallano as "absolutely delightful to work with" and said she would miss "his expertise…his intelligence [and] his funny stories," among other things.
She said she will not be applying for appointment as his successor. It would be a "useless act," she said, because she does not share Gov. Jerry Brown's Democratic Party affiliation.
"I'm sure that my colleagues"—Justices Frances Rothschild and Jeffrey Johnson, both Democrats—"will be applying," Chaney added.
'Right Person'
Johnson, however, said he would not be applying, and endorsed the more senior Rothschild as "the right person for the job at this time."
Johnson, who joined the court more than four years ago, as did Chaney, called Mallano "a brilliant jurist, kind and compassionate, a loyal friend and a great teacher." While his departure will be "a great loss" to the court, Johnson said, he looks forward to remaining Mallano's friend.
Mallano, he commented, always had an open door policy as presiding justice, and offered "great insight" into the work of an appellate justice. He has been "a father figure, a dear friend, and mentor," Johnson said.
Rothschild did not return a MetNews phone call yesterday.
Los Angeles Superior Court Judge Victor Chavez, a longtime friend who testified for Mallano at both of his Court of Appeal confirmation hearings, said he was "really disappointed" to learn of the jurist's plans.
"He's just contributed so much," Chavez said. "I learned a great deal from him" during the time Mallano was presiding judge, Chavez—who himself became presiding judge a few years later—explained.
Besides being a diligent and intelligent judge, Chavez added, Mallano is "a wonderful human being" and "quite a well-rounded person." He cited Mallano's passion for sports, including having played football in high school and college and putting in many miles on a bicycle in more recent years.
Yale Graduate
Mallano graduated from Yale University, where he majored in history, and received his law degree from Boalt Hall in 1963. A Roman Catholic, he obtained a fellowship to study canon law in Rome and later served as a procurator-advocate—a type of pro bono counsel to couples seeking annulments of marriage—in the Archdiocese of Los Angeles.
Upon returning to Los Angeles in 1964, he spent two years at Paul, Hastings, Janofsky & Walker, moving among the labor, corporate, litigation and estate planning practices. He left in 1966 to become a deputy district attorney, and then started a practice with two other lawyers in 1969.
Prior to appointing him to the bench, Gov. Jerry Brown named Mallano—then a member of a local Democratic club—as chairman of the commission that studied the possible formation of Peninsula County in the South Bay area.
The commissioners were tasked by statute with drawing up a plan for creating the county, regardless of their personal views of the issue, but the proposal was later rejected by the voters.
Municipal Court Judge
Mallano's judicial career began with an appointment by Brown to the old South Bay Municipal Court, where he served from 1978 to 1980.
Brown then elevated him to the Superior Court, where he sat in the Torrance Courthouse before moving downtown as one of the court's first "fast-track" judges. As presiding judge, he brought all of the downtown civil courts under the "fast-track" system of individual calendaring, and was MetNews Person of the Year for 1994.
He sat on the Court of Appeal's Div. Two, by assignment of the chief justice, for 21 months prior to being named by Davis to Div. One.
Copyright 2013, Metropolitan News Company