Thursday, December 19, 2013
Page 1
Judge Sanjay Kumar Under Consideration for C.A.
By a MetNews Staff Writer
Los Angeles Superior Court Judge Sanjay T. Kumar is under consideration for appointment to this district's Court of Appeal, the jurist confirmed yesterday.
Kumar, 48, has been a judge of the court since 2005. He was a commissioner from 2001 to 2005 and was a state deputy attorney general for the first 11 years of his legal career.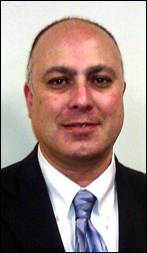 SANJAY T. KUMAR
Los Angeles Superior Court Judge
He declined to discuss his interest in the position, beyond acknowledging that his name has been sent to the State Bar Commission on Judicial Nominees Evaluation as a possible appointee.
"I think I should just let the process play itself out," he said.
Four Vacancies
The MetNews reported yesterday that U.S. District Judge Audrey B. Collins of the Central District of California, a former chief judge of the district, is under consideration as well. The court has four associate justice vacancies in various divisions, with Presiding Justice Robert Mallano slated to leave Div. One and Justice Steven Suzukawa set to depart Div. Four at the end of February.
Kumar, who handily beat back an election challenge last year, is a Chicago native who attended public schools there and is a graduate of Loyola University in that city. He came west to attend Pepperdine Law School, was admitted to the State Bar in 1990, and represented the state in criminal appeals until Superior Court judges tapped him as one of the court's commissioners.
High Profile Cases
His work for the state included the high-profile cases of Charles Keating Jr. and Lyle and Erik Menendez.
Keating, the former head of Lincoln Savings, was convicted in 1991 of securities fraud in connection with massive sales of "junk bonds," primarily to elderly persons. The Court of Appeal affirmed in 1993, the Supreme Court initially granted review but later dismissed it as improvidently granted, but the convictions were later thrown out on a federal writ of habeas corpus.
The Menendez brothers were convicted of murdering their prominent and wealthy parents in their Beverly Hills home. Their convictions were affirmed in 1998.
Kumar has had a range of assignments on the Superior Court, including traffic and criminal trials, and now sits as one of four judges of the Appellate Division. He has also sat by assignment in Div. Five of this district's Court of Appeal.
Kumar is a Republican.
Copyright 2013, Metropolitan News Company