Monday, August 12, 2013
Page 1
Court of Appeal Invalidates Judgment by Private Judge
Says Pro Tem Jurist, Like Sitting Judge, Can't Change Judgment After It's Entered
By a MetNews Staff Writer
The Court of Appeal has declared that where a member of the State Bar decides a dispute as a "privately compensated temporary judge," pursuant to stipulation of parties, that person enjoys the status of a pro tem Superior Court judge, not a referee—and has the same prerogatives of, and is subject to the same restrictions as, a regularly sitting member of the court.
So, Presiding Justice Norman Epstein of this district's Div. Four said in an unpublished decision filed Thursday, when retired Los Angeles Superior Court Judge Alan B. Haber, whom the parties agreed could make the final call in the case, filed a judgment on Aug. 1, 2011, he, like a sitting judge, was barred from later modifying that judgment.
Haber's subsequent judgment pursuant to a motion for reconsideration flip-flopped who won and who lost, shifting from an award to the defendant on a cross complaint to an award to the plaintiff on his complaint. The second award was void for lack of jurisdiction, Epstein wrote.
Case Was Haber's
He also said that once Los Angeles Superior Court Judge Joanne B. O'Donnell, to whom the case was initially routed after filing, approved a stipulation that Haber would act as a pro tem for all purposes, she was then out of the picture. Her action on Oct. 12, 2011, at a proceeding instituted by plaintiff's counsel, in ordering that Haber's second judgment be filed, was not authorized, the jurist pointed out.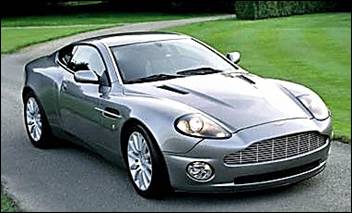 2003 ASTON MARTIN VANQUISH
Epstein specified, however, that the judgment was void because "Judge Haber had lost power to reconsider the judgment he filed on August 1…not because Judge O'Donnell lacked jurisdiction to order its entry." He elaborated:
"That Judge O'Donnell, rather than Judge Haber, ordered the judgment entered does not separately invalidate it, even though the procedural step [plaintiff's] counsel took may have been irregular."
The matter was remanded with instructions that Haber's original judgment be reinstated. Epstein noted:
"[W]e express no opinion on the appealability of the August 1, 2011 judgment upon reinstatement as that issue is not before us."
Haber retired in 2004. He is now with ADR Services.
Classic Car
The lawsuit centered on the question of ownership of a car. West Hollywood director/cinematographer Peter Nydrle sued Herve Willems and his corporation over an alleged $138,000 sale to him in 2007 of a 2003 Aston Martin Vanquish.
With a $20,000 trade-in on Nydrle's 1963 Mini Cooper, the check written to Heritage Classics Motorcar Company, a classic car dealership in West Hollywood of which Willems is president, was $118,000, according to the complaint.
Nydrle also alleged that he parked three of his cars on the lot—a 1976 Rolls Royce, a 1965 Porsche, and a 1994 Porsche—and Willems converted them.
Willems' version, expressed in a cross-complaint, was that the purchase price of the Vanquish was $150,500 and that the buyer never made payment, except in the form of turning in his Mini Cooper.
The $118,000 check, he insisted, was to buy out the dealership's interest in a 275 GBT Ferrari.
After a one-day trial, Haber found for Willems but, on reconsideration, sided with Nydrle.
West Los Angeles attorney David S. White represented Nydrle and Henry N. Jannol and Paul H. Levine of the Westwood Law Offices of Henry N. Jannol argued for Willems.
Copyright 2013, Metropolitan News Company